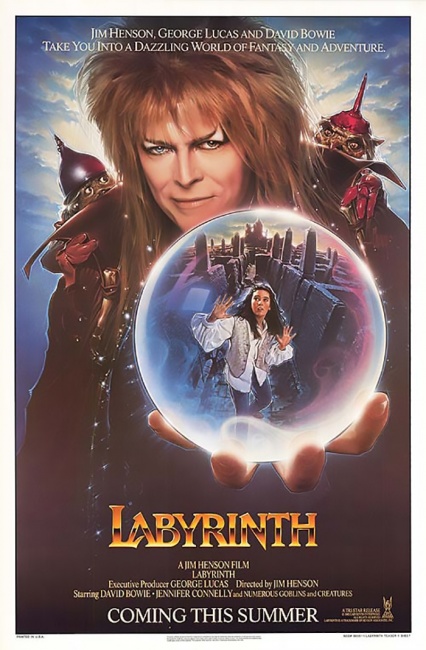 The universe established by puppet maestro Jim Henson in
Labyrinth
is about to expand thanks to a new TriStar film directed by Fede Alvarez (
Don't Breathe
,
Evil Dead
remake), reports
Deadline
.
Alvarez will co-write the story with Jay Basu (Monsters: Dark Continent). The pair wrote The Girl in the Spider's Web, and upcoming continuation of the Girl with the Dragon Tattoo film series.
TriStar initially announced a sequel for Labyrinth in early 2016 with Nicole Perlman (Guardians of the Galaxy) writing (see "Sequel Planned For David Bowie's 'Labyrinth'"). Alvarez's Labyrinth will not be a remake of the beloved Henson film, which starred David Bowie and a then-unknown Jennifer Connelly. It will be set in the universe that Henson established, and Bowie's Goblin King will not make an appearance, making the new film more a spinoff than sequel. Casting has begun, and the film will start production this fall.
The original film debuted in 1986 but was a commercial failure at the time. It has since developed a devoted cult following, and the franchise has spawned a number of spinoffs in other media, including manga (see "Top 25 Manga Properties--Q3 2009"), comics from BOOM!'s Archaia imprint (see "Archaia Releasing 'Labyrinth' Comics"), and a wildly popular board game from River Horse (see "Top 10 Hobby Channel Board Games--Fall 2016"). A Goblins! expansion for the last is coming in Q3 (see "'Goblins!' Invades 'Jim Henson's Labyrinth'").