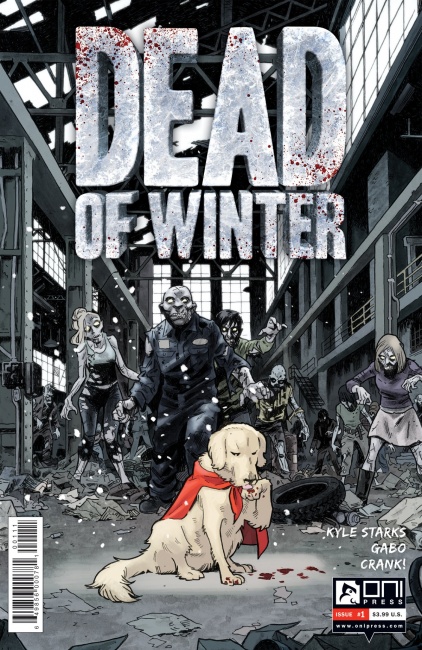 At the Diamond Retailer Summit in Chicago, Oni Press announced three new comic series and revealed the artwork for
Scott Pilgrim's Precious Little Card Game.
Dead of Winter is a horror-comedy miniseries based on the bestselling tabletop board game series by Plaid Hat Games (see "New Stand-Alone Game / Expansion for 'Dead of Winter'"). The series will be written by Kyle Starks (Rick and Morty, Rock Candy Mountain), with art by Gabo (The Life After, Elephantmen). Cover art for the first issue will be provided by Brian Hurtt and Bill Crabtree, with a variant by Erica Henderson also available.
Sparky the Stunt Dog was once a TV star, but in the frozen zombie apocalypse, he's now a zombie killing machine. He is a good boy, and he will loyally protect his fellow survivors from threats both undead and alive. The series launches on August 2.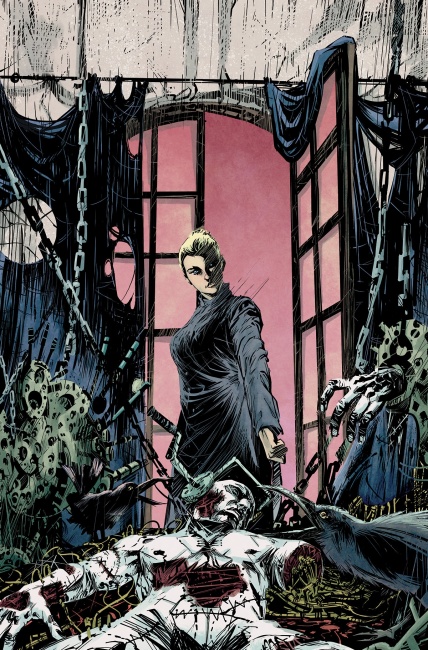 Paul Tobin
(Bandette, I Was the Cat
) will take a turn scripting a modern Frankenstein tale with
Made Men.
Interior art will be provided by Arjuna Susini (
Mistry P.I., Shikari Force: Hunters
). Detroit Special Ops Officer Jutte Shelley and her squad are ambushed and killed in the line of duty. But Jutte survives, and because she is a decedent of Dr. Frankenstein, she uses her skills to bring her co-workers back to life, to help her get revenge on the killers. The miniseries launches on September 6.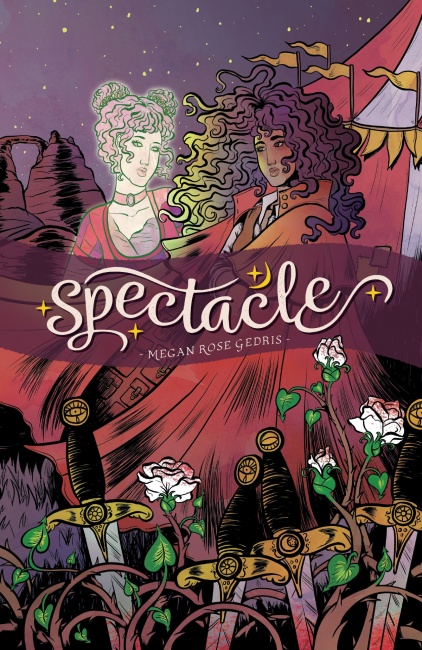 Spectacle
is a YA supernatural murder mystery told in a series of three graphic novels. Written drawn by Megan Rose Gedris, the story follows Anna, who works as a psychic at a circus. She doesn't believe in the supernatural, until her twin sister Kat is killed, and comes back to pester Anna into finding her killer.
Spectacle
Vol. 1 will launch in Winter 2018.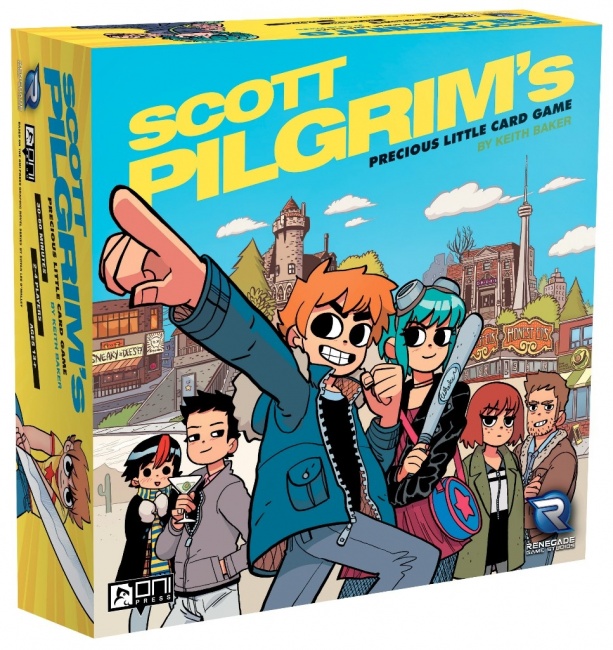 At the GAMA Trade Show last month, Renegade Game Studios announced a license with Oni Press to produce a licensed deck building game based on Bryan Lee O'Malley's popular
Scott Pilgrim
graphic novel series (see "
Bryan Lee O'Malley's 'Scott Pilgrim' Levels Up in Life
"). Today Oni revealed the cover. Illustrated by O'Malley, the game will debut this summer with an MSRP of $45.00.
See covers and previews of all three comics in the gallery below!