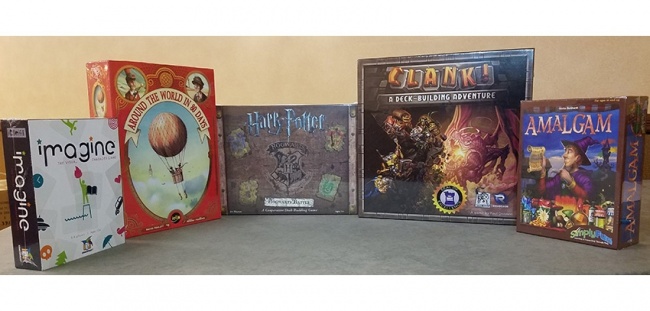 The American Mensa society has announced the winners from its annual Mind Games competition, held this year in Arlington, Texas.
The annual competition considers games released over the last two years, which are reviewed by Mensa members during a 42-hour long gaming session.
This year, the winners are:
Amalgam (Simply Fun)
Around the World in 80 Days (IELLO Games)
Clank! A Deck Building Adventure (Renegade Game Studio)
Harry Potter Hogwarts Battle (USAOPOLY)
Imagine (Gamewright, Inc.)
Candidates for next year's Mind Games, to be held in Denver next April, must be in nationwide distribution no later than June 1, 2018.
A list of the 2016 winners can be found here: Mensa Crowns 2016 Mind Games Winners.