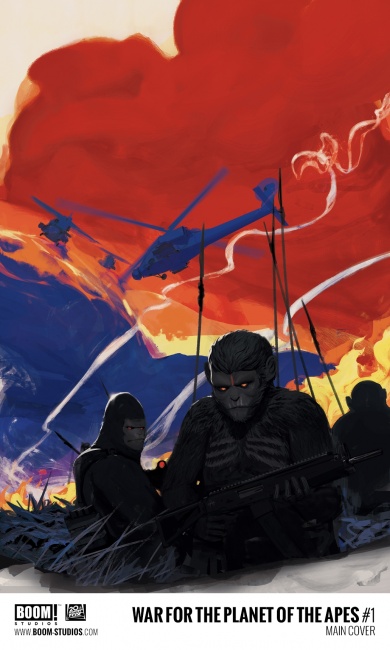 BOOM! Studios and 20th Century Fox Consumer Products announced a comic miniseries that serves as a prequel to the upcoming film
War for the Planet of the Apes.
The four-issue miniseries is written by David F. Walker (Power Man and Iron Fist) and illustrated by Jonas Sharf (Warlords of Appalachia). The first issue will feature covers by Mikhail Borulko and Jay Shaw. The series launches on July 12, two days before the movie opens.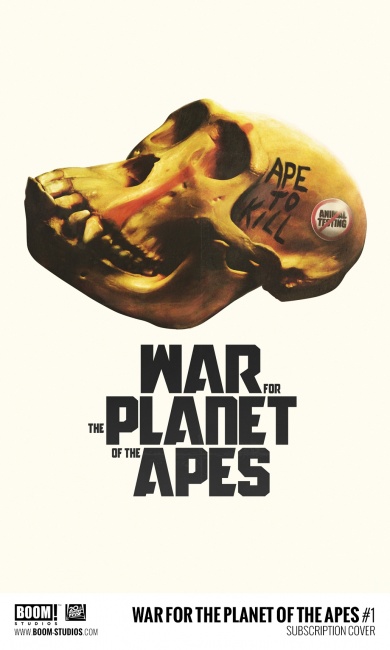 The story picks up after events in
Dawn of the Planet of the Apes
, and bridges the year-long gap between
Dawn
and
War for the Planet of the Apes.
Caesar is preparing the apes for the impending threat from the human military. The series also focuses on various groups of humans and apes across the country and how they are dealing with the aftermath of the Simian Virus.
War for the Planet of the Apes opens on July 12 (see "New 'War for the POTA' Trailer").