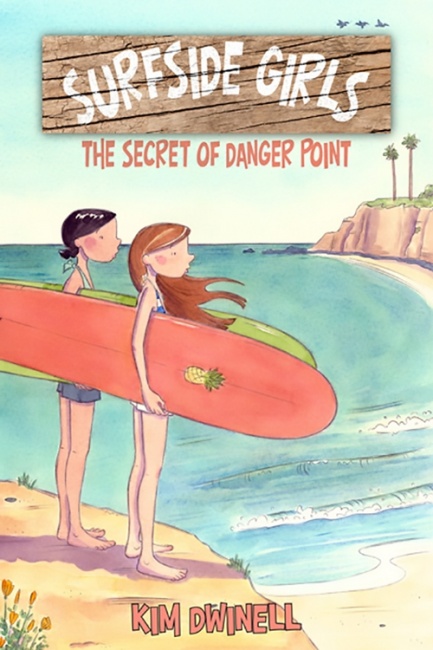 Surfside Girls: The Secret of Danger Point
is the graphic novel debut of Kim Dwinell, a California-based animator, teacher, and former lifeguard. Dwinell's 232-page softcover follows the adventures of 12-year-olds Samantha and Jade as they investigate ghosts, pirates, greedy politicians, and cute boys. The 6" x 9" volume will feature 3" French flaps. The full color volume is due in July and has an MSRP of $19.99.
Click the Gallery below for a preview of Surfside Girls.