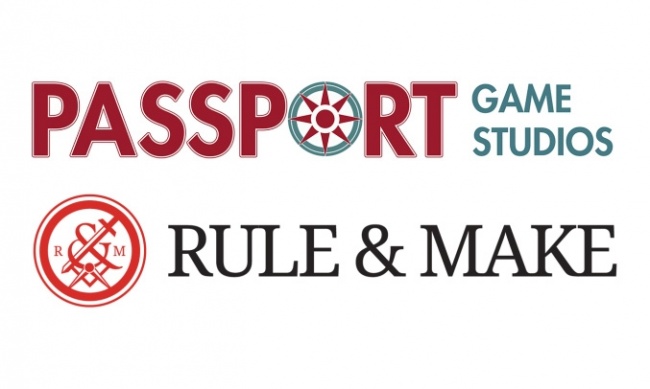 Passport Game Studios will take over global distribution for Australian game publisher Rule & Make under a new agreement between the two companies. The first game to be distributed under the new deal will be
Skyward: The Airborne City
, which will release in the U.S. at Gen Con.
Founded in 2013, Rule & Make has published six games to date, including Matt Parkes' Burger Up and Allen Chang and Alistair Kearney's Rise to Power. Starting this summer, Passport will begin distributing Rule & Make's titles in the United States and around the world, through its international distribution partners
The partnership's first project will be the card-drafting game
Skyward: The Airborne City
, created by freshman designer Brendan Evans. Built around an "I split, you choose" game mechanic,
Skyward
challenges players to compete for the coveted title of Warden in the world's first floating city. Each round, one player divides the cards in play into piles equal to the number of players. The other players then take their choice of piles, leaving the last choice to the one who made the division.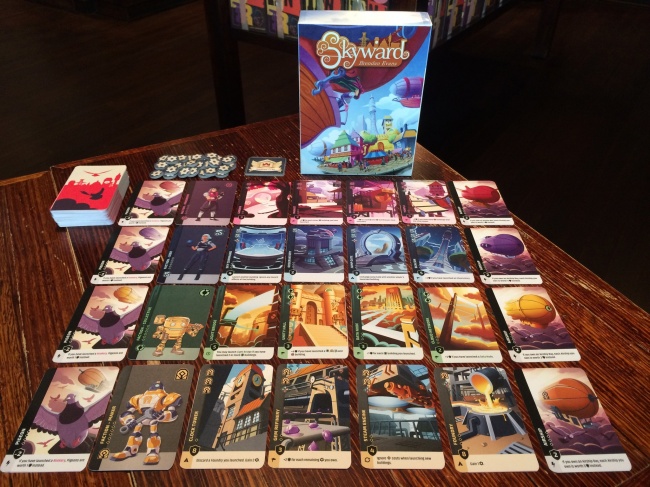 Skyward
was funded through a modest Kickstarter campaign that attracted 903 backers, who pledged 37,863 Australian dollars (about $28,515, U.S.). Passport will release the game at Gen Con this summer.
Passport will also release Professor Evil and the Citadel of Time at Gen Con (see "Confront 'Professor Evil and the Citadel of Time'").