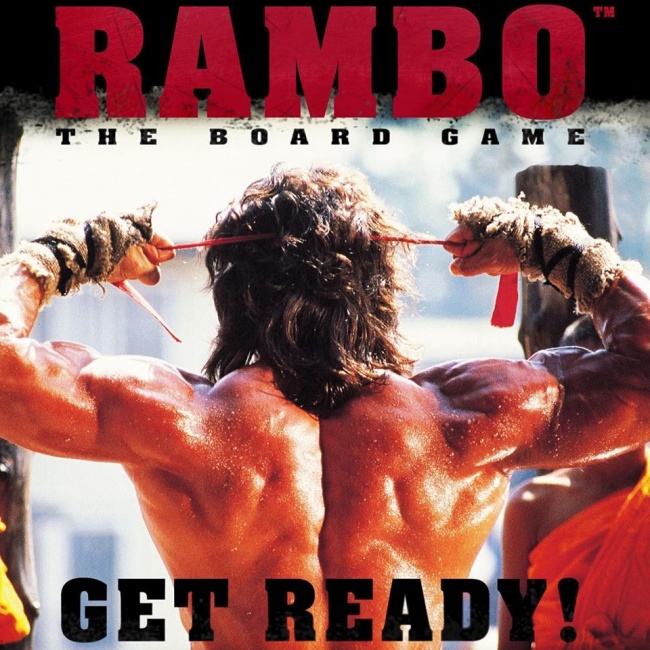 Iconic action hero Rambo will be the focus of a new miniatures-based board game from Everything Epic next year, thanks to a license from Creative Licensing and Studiocanal.
Created by Chris Baterlis and Jim Samartino (Secrets of the Lost Tomb), Rambo: The Board Game will be a legacy-style board game that follows Rambo through a series of missions in an effort to rescue American POWs from their jungle prison. Each mission completed will unlock new equipment and abilities that the players can use in later missions. The game system does not use dice for resolving conflicts and actions, relying instead on a card-based system to give players more control over the action.
Rambo: The Board Game will feature miniatures representing a number of characters from the original movie trilogy, including John Rambo, Col. Trautman, Baker Team, and others. Each character has their own abilities, and players can further customize them to match their own playing style.
The game is still under development, so the final component list, release date, and MSRP are not yet available. Everything Epic plans to launch a Kickstarter campaign to fund the project next January, with release to follow sometime in 2018.
Everything Epic teamed up with BOOM! Studios last year to produce a game based on the cult classic film Big Trouble in Little China (see "'Big Trouble in Little China The Game'").