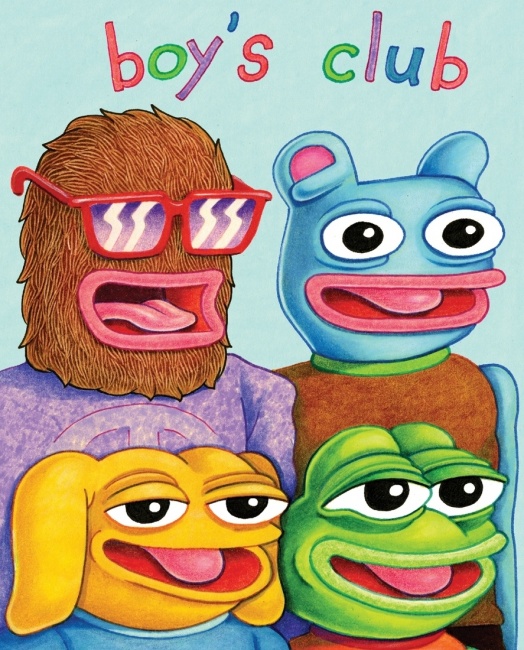 Creator Matt Furie has killed off Pepe the Frog, the character appropriated by racist fringe groups in the heat of the pre-election season last year (see "
Fantagraphics, Creator Condemn Use of Pepe the Frog
"). In a one-page story in
World's Greatest Cartoonists
, Fantagraphics Free Comic Book Day offering, Pepe is shown lying in a coffin, with his friends gathered around.
Pepe originated in
Boys Club
comics by Furie, collected into a trade paperback released last summer. It was widely used in memes, many of which were initially innocuous. Then the character began showing up in racist messaging and the Anti-Defamation League labeled it as a hate symbol. Fantagraphics Books and Furie condemned its use by racist groups, but now Furie has apparently decided to put the character to rest.