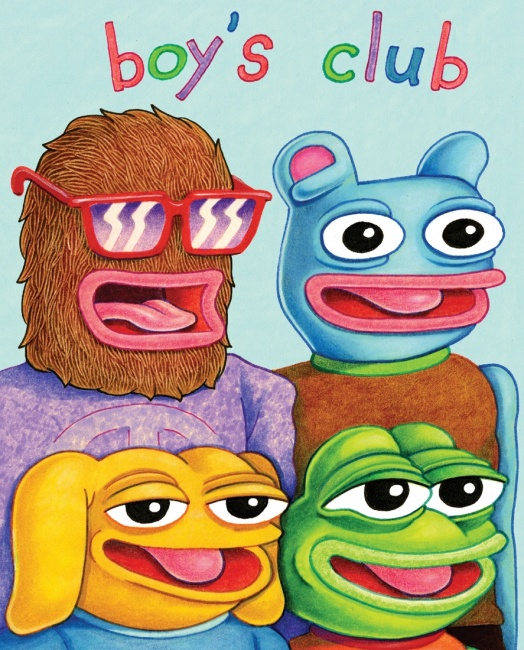 With the Anti-Defamation League's recent pronouncement that Pepe the Frog is a hate symbol, Fantagraphics Books and creator Matt Furie have released a statement condemning the appropriation of the character by racist fringe groups.
Pepe the Frog first appeared in Furie's impish
Boy's Club
comics as a laid-back, fun-loving anthropomorphic amphibian whose main interest in life was getting stoned. The comics were collected into a trade paperback released last summer.
Individuals on the Internet repurposed the beloved character in myriad memes, many of which were initially innocuous. In recent months, the character has been incorporated into racist messaging, resulting in the Anti-Defamation League's labeling the character as a hate symbol.
In their statement, Fantagraphics and Furie reject the association of the character with racism. They are urging fans and others to "block, report, and denounce the illegal uses of the character by individuals and groups pirating him to foment hatred."