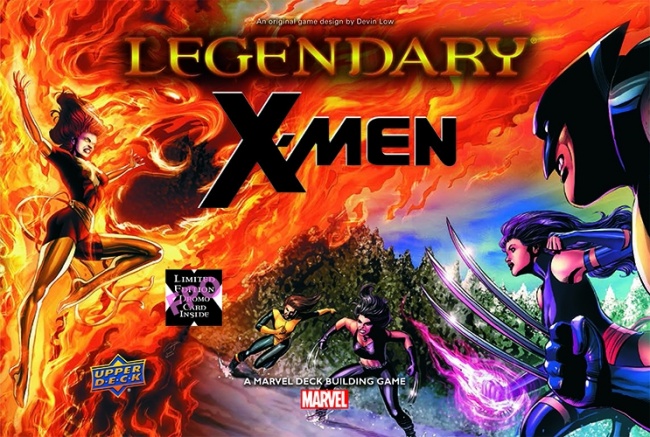 Upper Deck has shared information on a new X-Men expansion for the
Marvel: Legendary Deck Building Game,
which releases on June 28.
The 394-card Marvel: Legendary Deck Building Game – X-Men expansion includes 15 playable characters (all X-Men team affiliated, including Beast, Banshee, Cannonball, Dazzler, Legion and Psylocke), 7 villain groups, 5 henchmen groups, 6 masterminds (double-sided with an Epic side, including Onslaught, Shadow King, and Dark Phoenix), and 8 schemes. The set includes the brand-new card types: horror cards, and heroic bystanders, as well as the return of divided cards (last seen in Legendary: Civil War). The first printing of the set will include a promo card (see "Upper Deck Starts 2017 with New Promos in First Print Original Games").
As an expansion, a core set is required to play. MSRP is $39.99.
Marvel: Legendary is an extremely popular hobby channel game, coming in at #6 on the Top 10 Card/Dice Games chart for Fall 2016 (see "Top 10 Hobby Channel Card/Dice Games--Fall 2016").
See four preview cards in the gallery below!