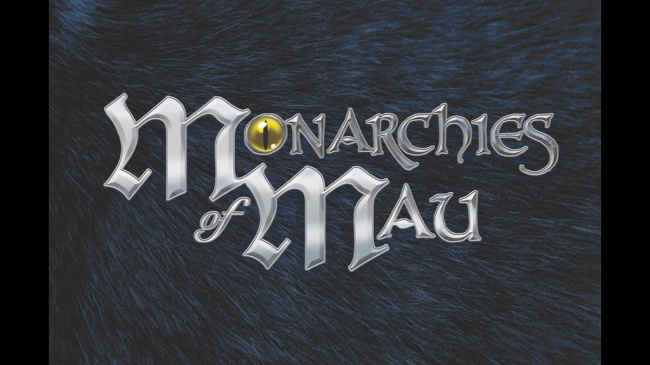 It's the cats' turn for the fantasy RPG treatment in Eddy Webb's new
Monarchies of Mau
, a companion to his earlier
Pugmire
game (see "
Roleplaying Has Gone to the Dogs
").
Monarchies of Mau
is scheduled to release next May.
Like the earlier Pugmire, Monarchies of Mau envisions a future world inherited by the genetically uplifted descendants of domesticated housepets. This time, it's the cats that are the focus of the action, sifting through the lost technology of the human race while confronting dangers in the form of rats, zombies, and even the dogs of Pugmire.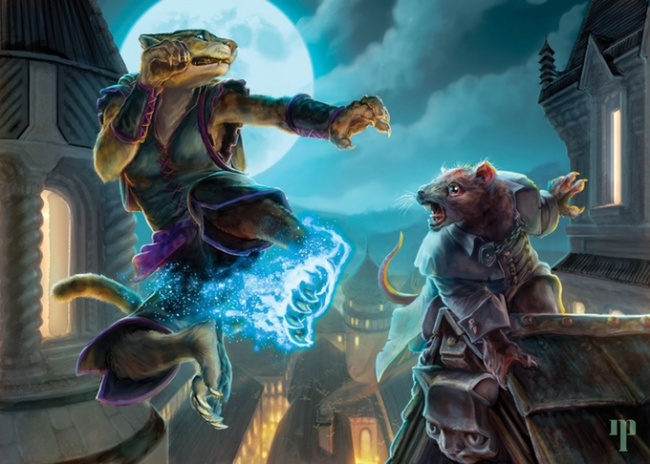 Monarchies of Mau
is based on the fifth edition ruleset of
Dungeons & Dragons
, reworked for family-friendly streamlined play. The game will be presented as a 7 x 10 inch hardcover book with at least 200 pages. As this is still a work in progress, the final page count and MSRP have not been determined.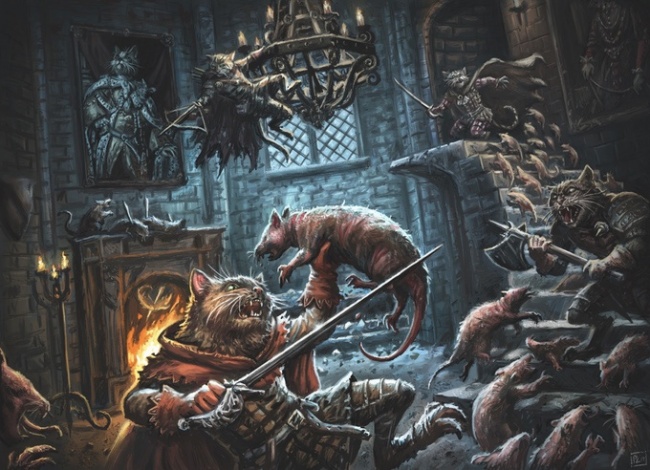 Pugsteady and Onyx Path, the publishing partners for both games, are funding
Monarchies of Mau
through a Kickstarter campaign that has already collected more than $77,000 in pledge support from nearly 1200 backers, with 22 days remaining. The campaign includes a retailer-only backer option, which includes five copies of the game.