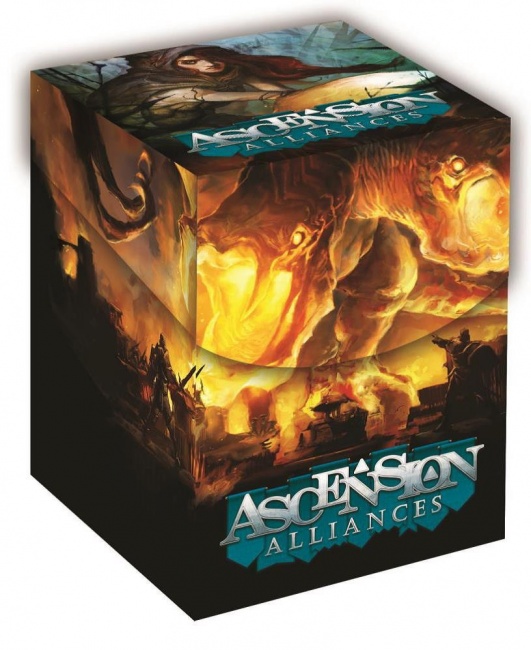 Ultra Pro has announced
Ascension Alliances
, a new expansion for Stone Blade Entertainment's
Ascension
deck building game. The new expansion will release in July.
This small expansion adds a new feature to the game: team play. By combining Ascension Alliances with any Ascension base game, players can now play the game in two-player teams, working together to dominate the competition. Alliances share Honor pools, taking their turns at the same time and sharing information with each other.
The expansion also introduces a new card type called "Banners," designed specifically for team play. Banners have two costs, each of which must be paid by different members of the team. When purchased, Banners benefit both team members.
Ascension Alliances includes 28 cards, packaged in an exclusive Ascension Alliance deluxe deck box, large enough to hold 100 cards. MSRP is $10.00.
As an expansion, a copy of any Ascension base game is required to play.
Ultra Pro recently made the sought-after Ascension: Year One Collector's Edition available in reprint form for a limited time (see "'Ascension: Year One Collector's Edition' Returns"). The most recent stand alone set for the game is Gift of the Elements, which released in March (see "'Ascension: Gift of the Elements'").