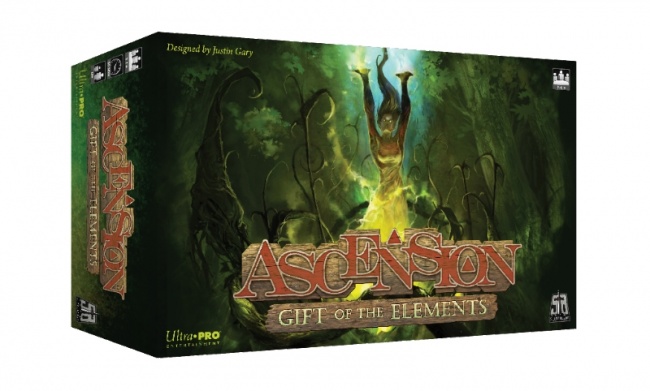 In March, Ultra Pro will release the 11th set for Stone Blade Entertainment's
Ascension
deck-building game, entitled
Gift of the Elements
.
The theme of the new expansion is elementals awoken from hibernation by the constant warfare of the Ascension world, now running amuck and threatening the people of New Vigil. Gift of the Elements includes new Event cards that can become Heroes, mighty Empowered Heroes, and special Infest monsters that can be used to hamper the decks of opponents.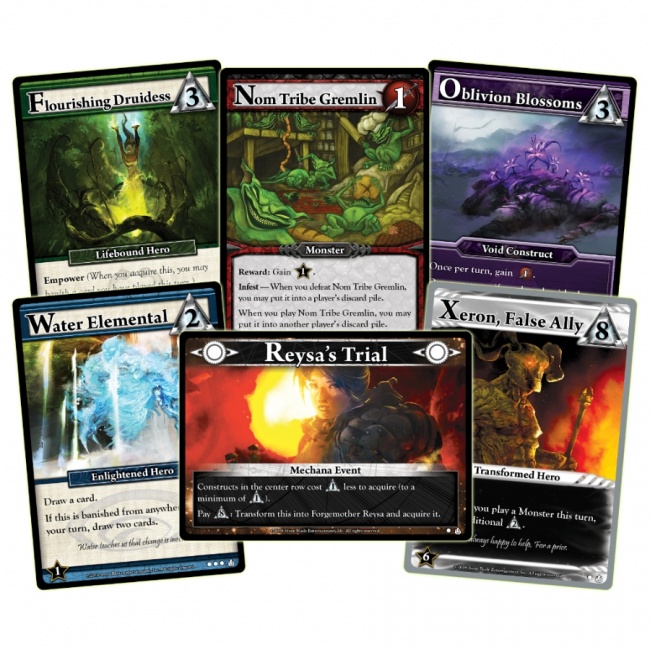 This set can be used as a stand-alone game for 1 to 4 players, or combined with other
Ascension
sets as an expansion, allowing up to 6 players to participate.
Gift of the Elements
comes with 198 cards, 50 honor tokens, and a game board. MSRP is $39.99.
Ultra Pro began producing Ascension under license from Stone Blade last year, recently announcing the third Collector's Edition tin (see "'Ascension: Year Three Collector's Edition'").