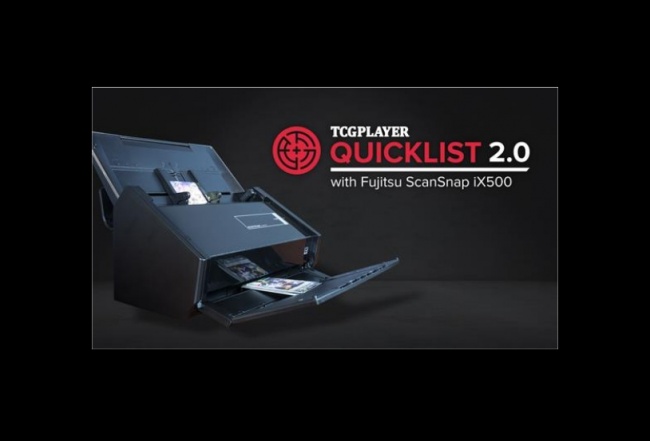 TCGplayer has added support for automatic card scanning for its new e-commerce service for brick-and-mortar retailers, TCGplayer Pro. The company also recently announced it was adding three new TCGs to its database in June.
TCGplayer's new software update, Quicklist 2.0, works with the Fujitsu ScanSnap scanners (including the new iX500), to quickly and accurately recognize cards from stacks of up to 15 CCG cards as it scans. The software is also usable with lower resolution webcams, and features improved card recognition vs. previous software versions. Retailers can pre-select a set to use for the cards they scan, allowing faster information upload. The new software also includes an autosave feature to recover current lists if unexpected crashes occur.
The company introduced TCGplayer Pro at the GAMA Trade Show (see "TCGplayer Takes on Crystal Commerce"), and according to CEO Chedy Hampson, over 250 stores signed up for the service during the show. A TCGplayer representative told ICv2 on Friday that over 1,000 stores have written in expressing interest in joining TCGplayer Pro, with 402 already onboard.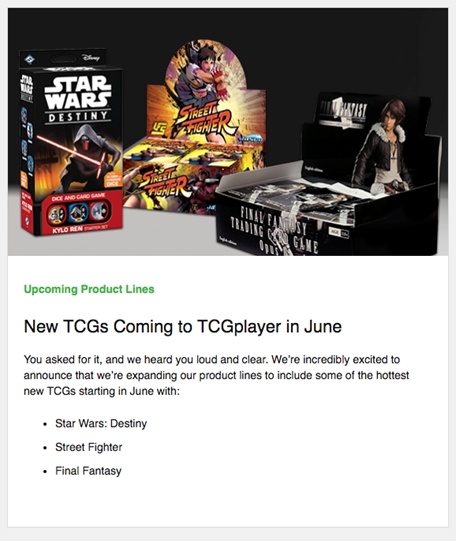 TCGplayer Pro is adding support for three new games in June:
Star Wars: Destiny, UFS: Street Fighter,
and
Final Fantasy
. It currently supports
Magic: The Gathering, Pokemon, Yu-Gi-Oh!, Cardfight!! Vanguard, Weiss Schwarz, Force of Will, Dragon Ball Z,
and
Future Card Buddyfight.