Editor's note: We're very happy to present our first article by Brigid Alverson, whose writing on comics, graphic novels and manga we've admired for years. She'll be regularly rounding up news on specific categories for ICv2 as well as doing special features, and we welcome her to ICv2.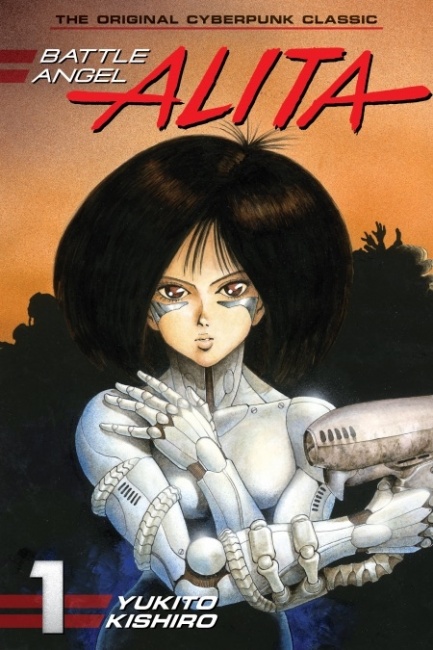 Battle Angel Alita is back!
Yukito Kishiro's original
Battle Angel Alita
series has been out of print for English-speaking readers for some time, but Kodansha Comics is bringing it back, and Toussaint Egan has an overview of what to expect at
Paste Magazine
. The cyberpunk series, first published in the 1990s in Japan and known there as
Gunnm,
launched digitally on comiXology in May, and deluxe hardcover volumes are coming in the fall. The new edition is unflipped, with Japanese sound effects and a new translation, and Kodansha is publishing it in two-in-one omnibus volumes with the color pages restored. Kodansha Comics also published the sequel series,
Battle Angel Alita: Last Order,
which wrapped up last fall, and
a new movie based on the series,
Alita: Battle Angel,
is due out next year.
Yuri in the News: Yuri manga, romances between two women, is the hot new genre, with new series just released or in the works from Yen Press (Kiss and a White Lily for My Dearest Girl, Murcielago), Viz (After Hours, Sweet Blue Flowers), and Seven Seas (Kase-san and Morning Glories, Secret of the Princess). At The Geekiary, Stephanie "Angel" Wilson writes that she is hopeful that After Hours, a series about an ordinary girl and a DJ set in the Tokyo dance-club scene, will break out of some of the standard queer-manga tropes. At Okazu, Erica Friedman (who writes extensively about yuri manga and is the go-to source for reviews) writes about one of the most talked-about books of the spring, My Lesbian Experience with Loneliness, a graphic memoir of depression and self-harm that has already struck a chord with Japanese readers.
But wait! There's more! I wrote a roundup of the most promising new manga releases of June at the Barnes & Noble Sci-Fi & Fantasy Blog.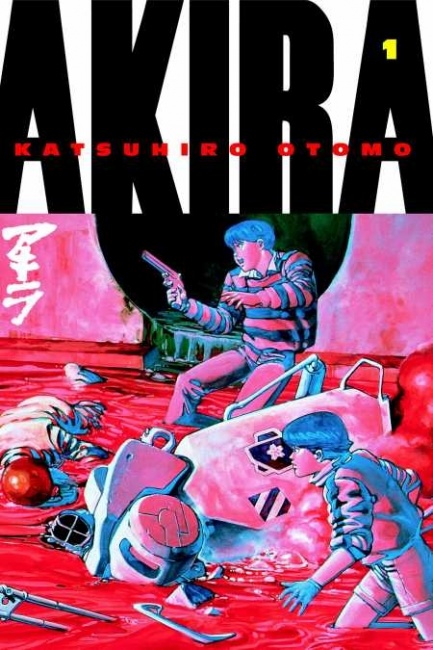 Akira creator speaks:
Katsuhiro Otomo, the creator of
Akira
and
Domu,
talks in depth about his work in an interview at
Forbes magazine.
He discusses how he developed his style for drawing mecha and about developing a hard sci-fi manga at a time when the medium was dominated by cute properties such as Doraemon, and he also talks about growing up in the country with nothing to do but read and draw manga, which is how he started out to begin with.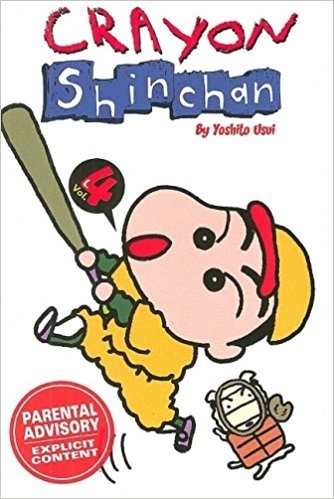 The Bart Simpson of Japan:
That's how scholar Roland Kelts explains Crayon Shin-chan, the bad boy of manga and anime, in the
South China Morning Pos
t: "Just like Bart Simpson, Crayon Shin-chan bares his buttocks and answers his parents and his teachers back, but the family always remains the locus of power," says Kelts "That is the bedrock of Japanese society and the heart of this civilisation. And that is why it works." The manga has been licensed several times in the U.S., most recently by One Peace Books, and celebrated its 25th anniversary in Japan this year, despite the fact that the creator, Yoshito Usui, died in 2009; his design team took over the series in 2010.
The best-selling manga in Japan: The Japanese company Oricon just released its list of the top selling manga series in Japan for the first half of 2017, and Anime News Network has translated it. One Piece tops the list, with just under 6 million volumes sold in the six months from November 21, 2016 to May 21, 2017, followed by Attack on Titan (4 million), Kingdom (3.2 million), Haikyu!! (3 million), and the Tokyo Ghoul sequel Tokyo Ghoul:re (2.1 million). The list is dominated by shonen series; the top selling shojo title, P to JK, comes in at number 15 on the list with just over 1 million sold.
Translators talk shop: In the latest episode of Translator Tea Time at The OASG, Amanda Haley (Girls Last Tour, Dimension W) and Jenny McKeon (So I'm a Spider, So What? Nichijou) answer questions and talk about their latest projects.
News from Japan: A few recent news items that are of interest to English-language readers: Anime News Network reports that Keito Koume's manga adaptation of the Spice & Wolf light novels will end with volume 16. The 12th volume of the series was released in March in North America, and the final story arc begins in volume 16.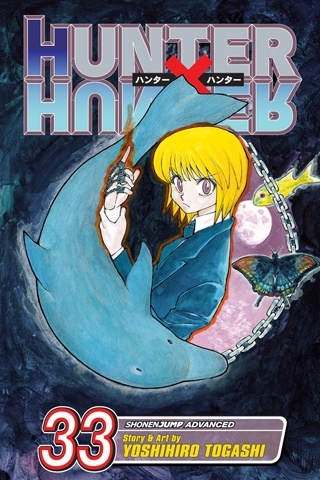 Crunchyroll
reports that
Hunter x Hunter
is coming back from a one-year hiatus with volume 34, which will be released in Japan on June 26. The series, which has taken frequent breaks over the years, will return to serialization in the Japanese
Shonen Jump
at the same time. Volume 33 was published in North America in March. The article includes a handy chart showing Hunter x Hunter's publication schedule since 1999; for the past ten years, the manga has been on break more often than not.