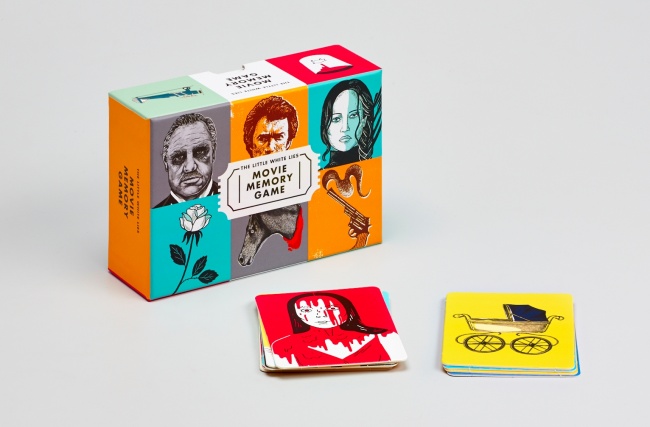 British publisher Laurence King Publishing has shared information with ICv2 on upcoming light games releasing in 2017.
Laurence King, which describes itself as a publisher of books on the creative arts, has a publishing arrangement with Chronicle Books in the U.S. Their gift category includes light family games like Dazzleship Battleships; Rock, Paper Scissors, Bomb; and Cat Bingo.
Film magazine Little White Lies has collected a trove of pop culture trivia and turned it into a memory game. The Little White Lies Movie Memory Game includes 50 cards which feature characters (The Dude, Barbarella, Annie Hall) and iconic movie props (a ruby slipper, a tiara, soap, a chainsaw). The cards are placed face down, and participants must play a game of memory to collect sets of cards from the same movie. The game includes a guide book which details the cards and the movies they are from. MSRP is $14.99, release is planned for September.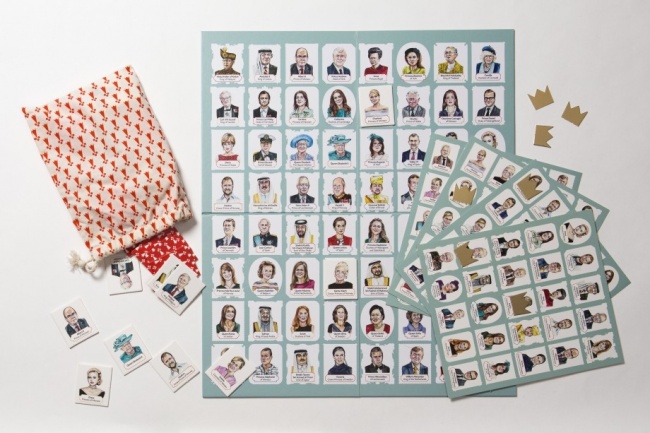 Royal Bingo
will be the latest addition to Laurence King's entertaining line of illustrated versions of the classic game, which include
Cat Bingo, Dog Bing, Bird Bingo, Scary Bingo
and
Bug Bingo.
Royal Bingo,
illustrated by Holly Exley, includes portraits of 64 royal icons – from William and Kate to Sultan Abdul Halim of Malaysia to Prince Wenzeslaus of Liechtenstein. The box contains a board, 12 bingo cards, a cloth bag with 64 portraits, a variety of gold crowns to use as markers, and a booklet that offers biographic details about each royal. MSRP is $29.99. Release is planned for August.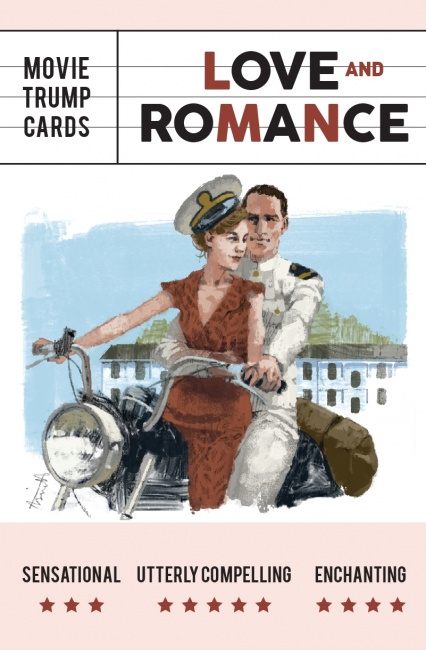 Laurence King has recently renamed its popular themed-trivia trick-taking
Trump Game
series
Top Score
for U.S. markets. The games are themed around a topic: fashion designers, musical artists, great painters, birds, gangsters, or movies. Each card is rated for several genre-specific characteristics. In July,
Dead or Alive: A Gangster Top Score Game
will release, followed in October by
Action and Adventure: A Movie Top Score Game
and
Love and Romance: A Movie Top Score Game
. Each deck includes 32 color-illustrated cards and a 34-page booklet. Players can trump each other with bets on: which is more cheesy:
Before Sunset
or
True Romance?
Which has more stunts
Jaws
or
Gladiator
? MSRP is $9.95.