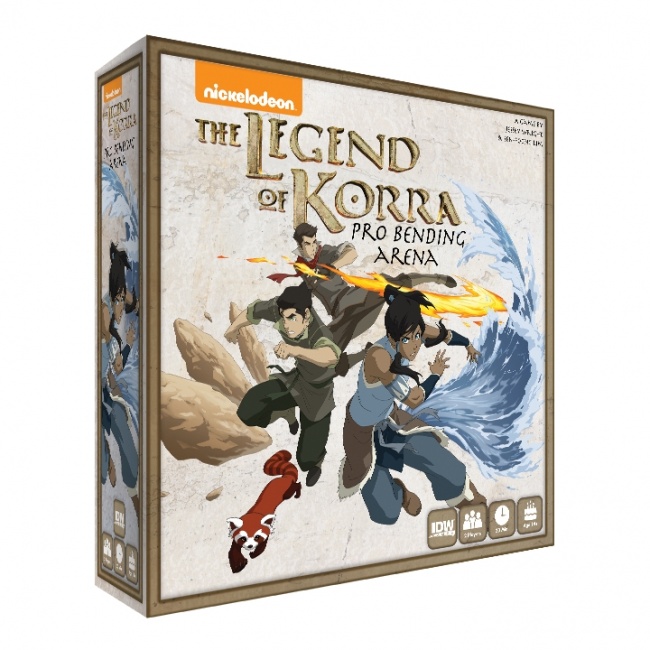 IDW Games will release tabletop games based on Nickelodeon's animated series
The Legend of Korra,
the sequel to
Avatar: The Last Airbender
. The first game will be
The Legend of Korra: Pro-bending Arena,
which is planned for fall release.
The Legend of Korra: Pro-bending Arena is designed by Sen-Foong Lim (Akrotiri, The Godfather: A New Don) and Jessey Wright. Focused on the pro-bending sport from the series' first season, the game has two players take control of a team, the Future Industries Fire Ferrets or the White Falls Wolfbats, and draft card decks for their benders. They then play cards to place elemental tokens on the board to overwhelm their opponent. The goal is to advance as far forward on the field as possible, or completely knock the opposing team out of the arena.
The game will be funded with a Kickstarter campaign this summer, with retail release planned for fall. MSRP is (tentatively) $49.99.
Dark Horse Comics is releasing the first in a planned trilogy of graphic novels based on the property on July 24 (see "'Legend of Korra: Turf Wars - Part One'").