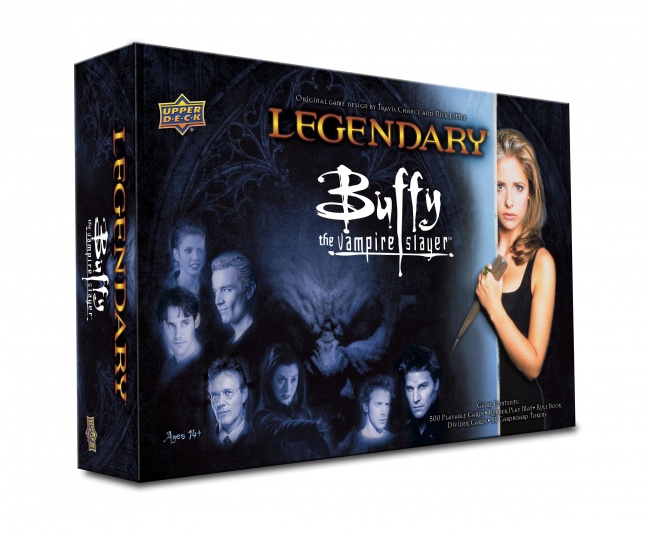 The long-awaited release of Upper Deck's
Legendary: Buffy the Vampire Slayer
game has been set for August.
Announced at Gen Con last year (see "Upper Deck Reveals More 2017 Releases"), the new game will bring the world of the Buffy the Vampire Slayer TV show into the Legendary card game. Now Buffy and her friends can fight villains and "Big Bads" in deck building game style.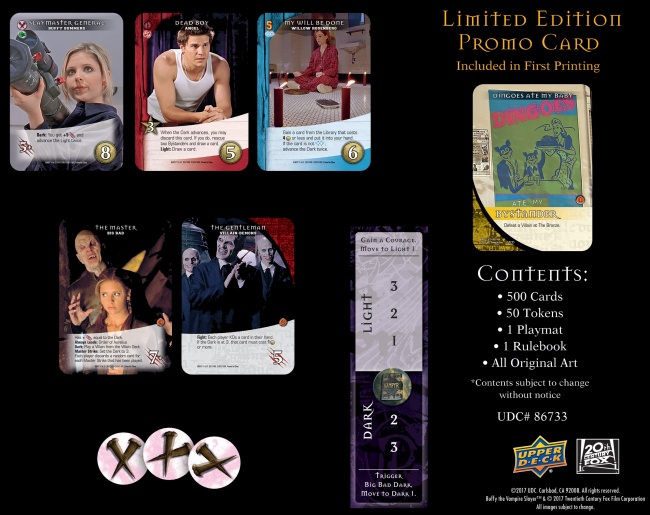 This stand-alone game will introduce some new mechanics inspired by the show to
Legendary
, including "Courage Tokens" and a "Light & Dark Tracker." It includes 500 cards, 50 tokens, and a playmat, with all original artwork.
Legendary: Buffy the Vampire Slayer
is intended for 1 to 5 players, ages 14 and up, and plays in less than an hour. MSRP is $59.99. The first print run will also feature a limited-edition promo card.
Upper Deck also announced a deal with SkyReacher Entertainment to produce an electronic version of the Legendary deck building game (see "Upper Deck Announces 'Legendary DXP'").