It's a quiet week in manga, with everyone gearing up for Anime Expo—the largest manga/anime show in the U.S.—and Comic-Con International in San Diego. There were a few stirrings on the manga scene, though, including a new license, the end of a long-running series, and some good news about the medium in general.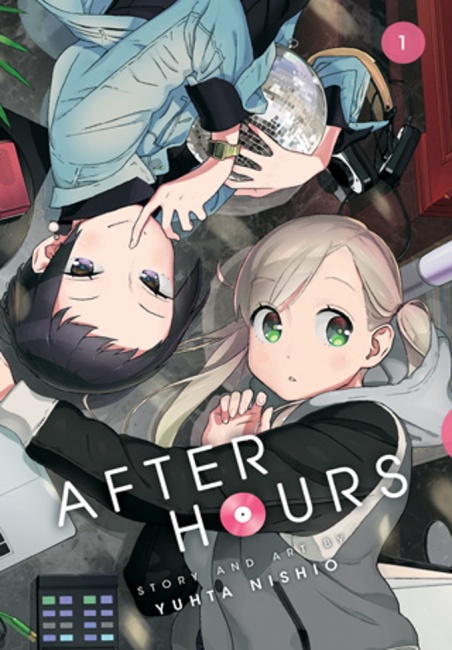 Bullish on Manga:
Deb Aoki looks at the state of the current manga market at
Publishers Weekly
and sees reason for optimism. Nine reasons, actually. Among them are the growing number of romance manga and stories with LGBTQ+ characters, especially yuri manga (love stories between two women), such as Viz's
After Hours
and
Sweet Blue Flowers
and Seven Seas'
My Lesbian Experience with Loneliness
. Gengoroh Tagame's
My Brother's Husband,
a story about a Japanese single dad building a friendship with his late twin brother's husband, is also getting a lot of buzz. In addition, light novels, which often tie in to anime and manga series are increasingly popular with American readers.
The other factor Aoki mentions is the importance of backlist: Older Japanese series are getting a second look from publishers and fans—including Fruits Basket, which Yen Press brought back to English-speaking audiences last year. Publishers are also embracing older series that have not previously been released in English, such as Leiji Matsumoto's Captain Harlock (to be published later this year by Seven Seas, see "New Seven Seas Licenses") and the shojo classic Rose of Versailles, which Udon Entertainment will publish this year as well.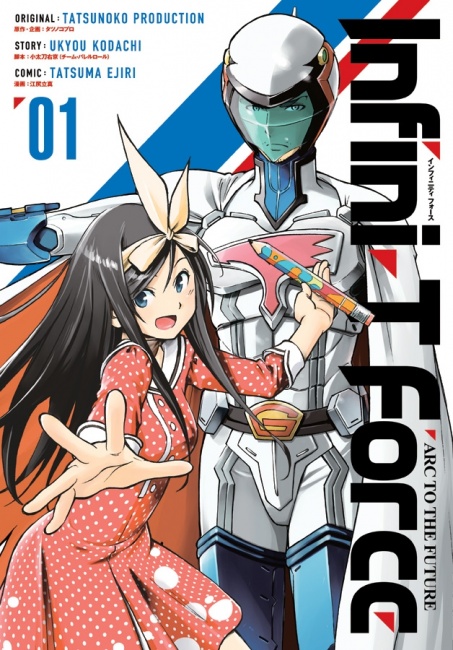 Calling All Heroes.
Udon recently announced they have licensed a new title that draws together a quartet of old-school Japanese superhero teams into a new story;
Science Ninja Team Gatchaman (Battle of the Planets), Space Knight Tekkaman, Casshan,
and Hurricane Polimar will come together in
Infini-T Force.
All four were produced by Tatsunoko Productions (whose best-known property is the original
Speed Racer,
a.k.a.
Mach Go Go Go
), and the crossover was created to celebrate the studio's 55th anniversary.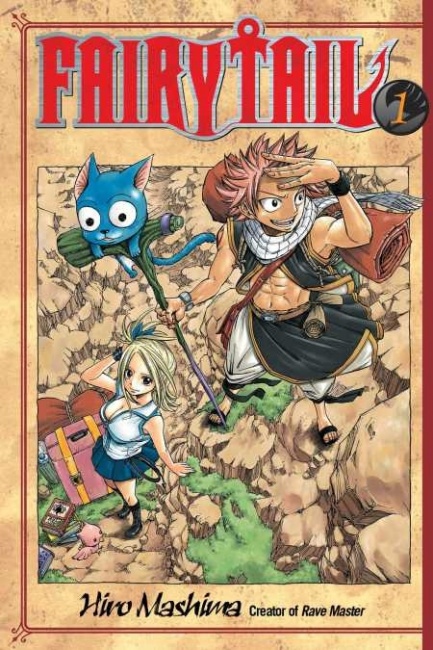 Tail End:
Hiro Mashima has begun the last chapter of his long-running series
Fairy Tail,
which will conclude with volume 63.
Comicbook,com
posted Mashima's Tweet showing the header, with a caption below stating that this was the final chapter.
Fairy Tail
is one of the most popular manga franchises (see "
Top 10 Manga Franchies--Fall 2016
"). Volume 61, which is published in North America by Kodansha Comics, will be out in July.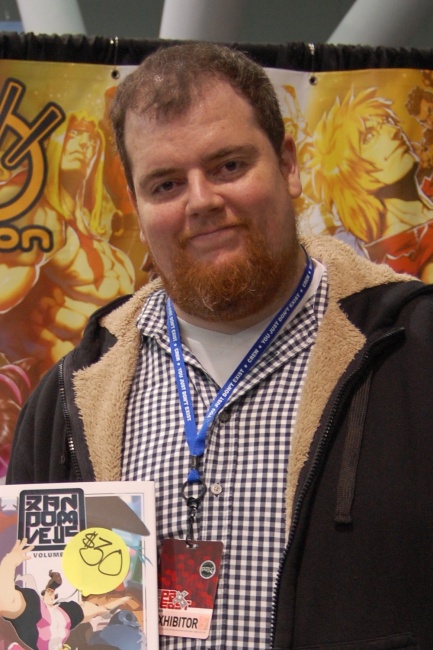 Moving On:
Christopher Butcher, longtime manager of the Toronto comics shop The Beguiling, is leaving retailing for a new gig as consulting editor-at-large for Viz Media.
Publishers Weekly
reports that the job will entail looking for new manga licenses as well as non-Japanese projects for Viz to acquire. Butcher is the co-founder of the Toronto Comic Arts Festival and will continue to be involved with that show as its artistic director; he will divide his time between North America and Japan.
Hot Link:
Akira Himekawa, the two-woman team that writes and draws the Legend of Zelda manga, suddenly seem to be everywhere: They are headline guests at Anime Expo, Viz just announced they will be at New York Comic Con as well, and they did an interview with
Forbes
about their work. It looks like Viz is giving them a big push, and rightly so: Their new series
Legend of Zelda: Twilight Princess
launched in English this year, and Viz is repackaging the older
Legend of Zelda
manga into deluxe, oversize two-in-one omnibuses (the "Legendary Edition," see "
New 'Zelda' Releases
"). Both series seem to be doing well (see "
May 2017 BookScan--Top 20 Adult Graphic Novels
").