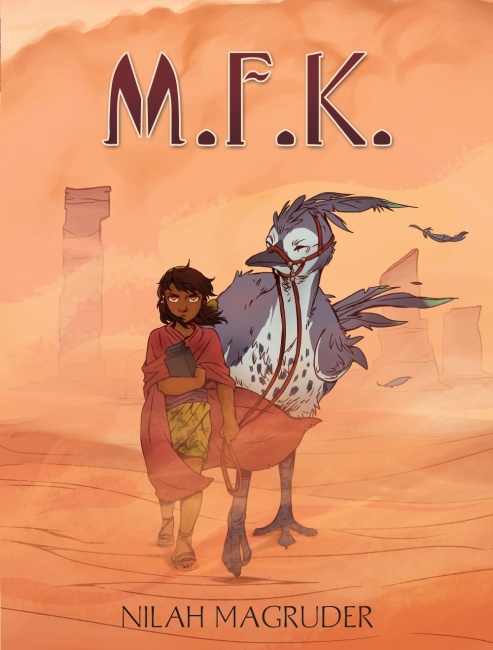 Insight Comics, a new graphic imprint launched earlier this year by pop culture book publisher Insight Editions, will release two original graphic novels featuring teenage protagonists facing difficult quests in dystopian worlds this fall.
MFK by Nilah Magruder follows Abbie, a deaf girl with a mysterious power, who wants nothing more than to cross a desert to scatter her mother's ashes on a mountain range and then live out her life in solitude. However, everyone she meets on her journey wants something from her, to whine about the corrupt world, participate in her "quest," or arrest her. She doesn't understand why everyone keeps mistaking her for a nomadic heroine. The 128-page, full- color hardcover releases on September 27. MSRP is $24.99.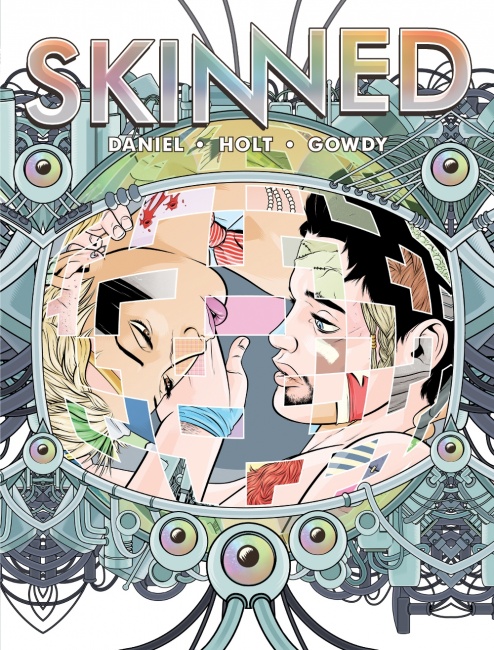 Skinned
is a collection of the Monkeybrain Comics digital miniseries by Jeremy Holt and Tim Daniel, illustrated by Joshua Gowdy. In the future, citizens of cView City wear augmented virtual reality contacts that cover everyday life with pop culture-fantasies and personal dreams. The system is run by iRIS, an A.I. tasked with ensuring societal tranquility. Then one day, Aldair, a teenage programming heiress, accidently sees real life, and isn't happy with what she finds out. The 128-page, full-color hardcover releases in November. MSRP is $24.99.
Insight Comics launched in March with Siberia 56, which was followed by Zombies: A Brief History of Decay, Baker Street Four Vol. 1, and Elves Vol. 1. The imprint was announced last fall (see "Insight Launches Graphic Novel Imprint").