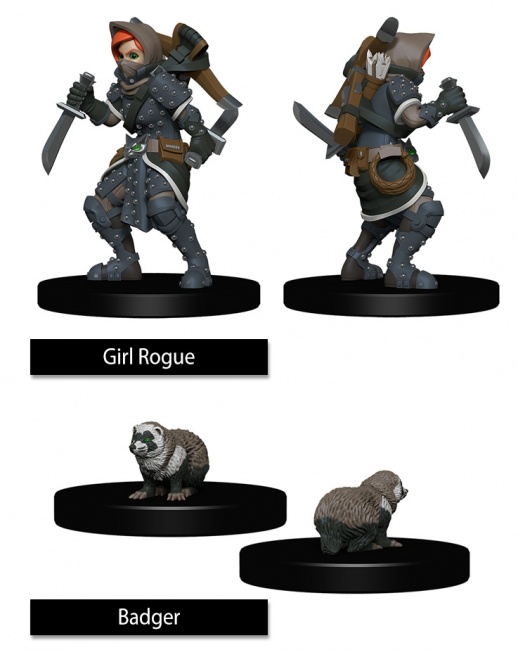 WizKids has announced changes to its newly announced pre-painted miniatures line over similarities to another product in development by another company.
Initially introduced as Thistleguard, the line consists of pre-painted plastic miniatures of child-adventurers journeying through a fantasy world where they defeat evil creatures and gain new skills (see "WizKids Embraces Inner Child with New Pre-Painted Minis Line").
The other company's product referenced in the statement is Lone Shark Games and Penny Arcade's tile-laying board game Thornwatch: Eyrewood Adventures, which was funded via Kickstarter in September 2016 and raised $646,371 from 5,147 backers ($125.58 /backer). The campaign's initial fulfillment date is September 2017.
WizKids has pulled the logo and the name of the product from its website.
WizKids released an official statement today. "It has been brought to our attention that there is some discussion relating to the title and logo for our newest pre-painted RPG miniatures line due to an unintentional resemblance to another company's product," the statement said. "Please note, this was never our intent and we take feedback like this very seriously. We continuously strive to bring our customers compelling new products, and while we still plan to offer the same great quality miniatures we originally announced, we have decided to reveal a new name and logo for this product line very soon. Please keep an eye on our website for news pertaining to this exciting new line of pre-painted RPG miniatures."