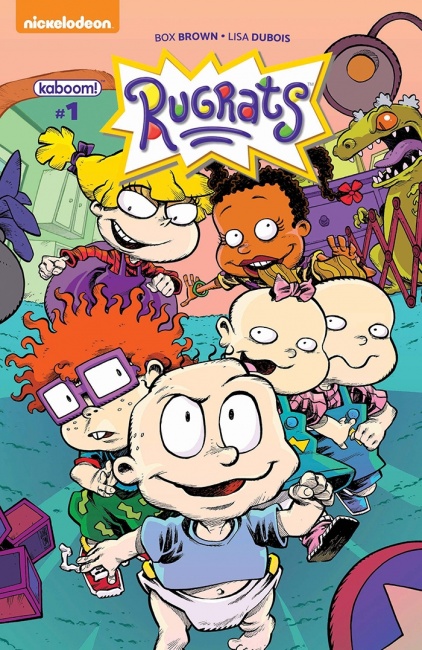 BOOM! Studios and Nickelodeon have teamed up for comic books and graphic novels based on the cable network's '90s-era animated shows.
The partnership is kicking off with a new comic series based on Rugrats. The series will be written by Box Brown (André the Giant: Life and Legend) and drawn by Lisa Dubois (Broken Telephone). The first issue features covers by Jorge Corona (The Flash), Shelli Paroline and Braden Lamb (Adventure Time), and Art Baltazar (Tiny Titans). Rugrats #1 will be in stores on October 18.
This is the latest high-profile collaboration for BOOM!. In June, Twentieth Century Fox announced a strategic investment in the company (see "Twentieth Century Fox Buys Into BOOM! Comics").