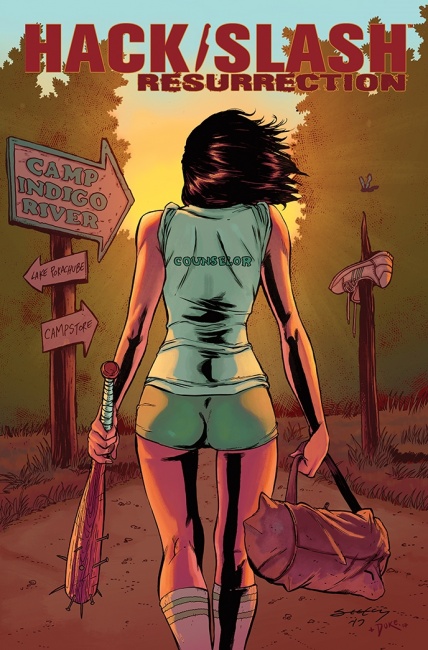 Image Comics will launch a new chapter in Tim Seeley's
Hack/Slash
series,
Hack/Slash: Resurrection,
with a new creative team on October 25.
Hack/Slash: Resurrection
will be penned by Tini Howard (
Mighty Morphin Power Rangers: Pink, The Skeptics
), with art by Celor (
Zombie Tramp
) and K. Michael Russel (
Hack/Slash: Son of Samhain, Postal
). First issue cover will be provided by Seeley, with variants by Jim Rugg and Stefano Caselli. Cassie Hack has been living quietly for a while now, but when a new threat arises targeting promiscuous teens, Cassie's picking up the baseball bat again to combat the monster.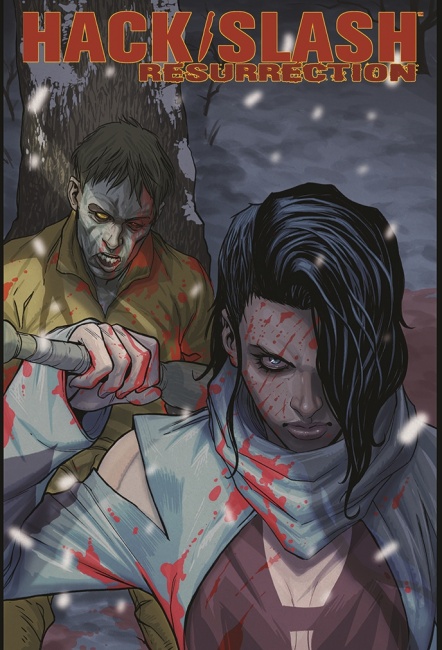 "
Hack/Slash
is the book people always ask me about," said Seeley. "I've been waiting for the proper time to bring it back, but I wanted to make sure I had the perfect creators first. Now that I have them, it's time to unleash Cassie Hack on the world again."