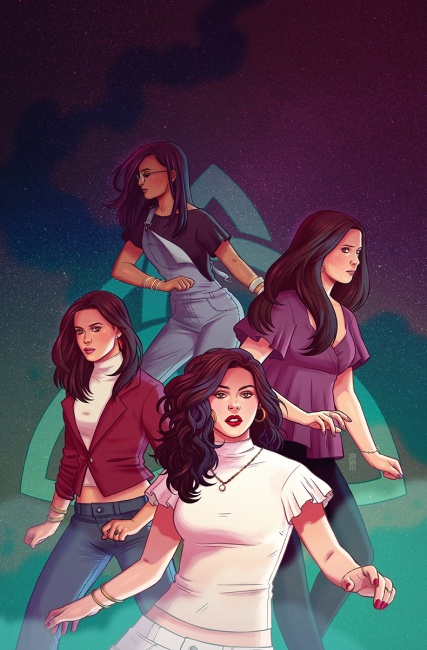 San Diego Comic-Con News:
On the eve of the SDCC Dynamite Entertainment announced a quartet of new releases including an original licensed manga graphic novel based on the
Charmed
TV series, an
Altered Carbon
original graphic novel by Richard K. Morgan set in the world of his Phillip K. Dick Award-winning cyberpunk science fiction novels, a fully functional 78-card
Vampirella Tarot Deck
, and an art book based on the TNT series
The Librarians
.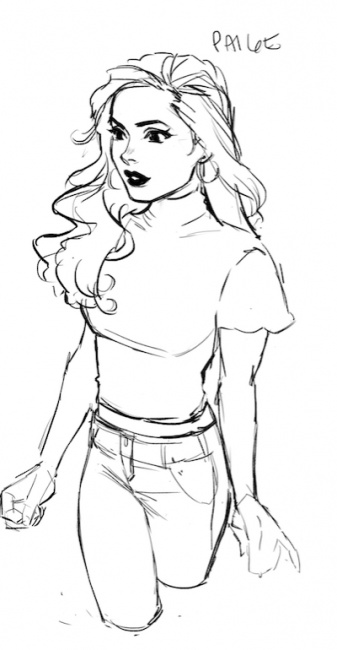 Slated for a February, 2018 debut, the licensed
Charmed Manga Original Graphic Novel
will be written by Katy Rex with interior art by Amanda Schank and cover art by Jen Bartel. The manga is based on the popular TV show that starred Holly Marie Combs, Alyssa Milano, and Rose McGowan as the Halliwell sisters, who return in this manga-style comic in a new tale of magic and mystery that introduces a new character, a young girl named Delia, who is learning to live with her burgeoning powers.
Since the Charmed TV series ended in 2006 there has been a near steady stream of Charmed comic books. Dynamite previously published a conventional Charmed comic book series that debuted in February, and a paperback edition of the first story arc "A Thousand Deaths' will be available in October, 2017 (see "Charmed, James Bond, Vampirella").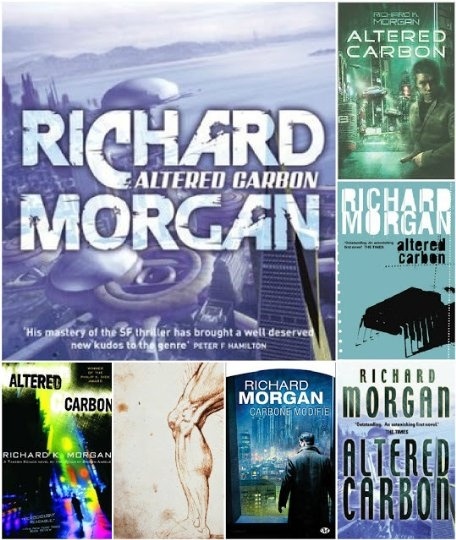 In another new announcement today Dynamite expanded its line of comics based on the creations of top genre writers that already includes Jim Butcher's
Dresden Files
, Brandon Sanderson's
White Sands
and Pierce Brown's
Red Rising
, by revealing a new series of original graphic novels with all new, in-continuity stories set in the world of Richard K. Morgan's cyberpunk classic
Altered Carbon
, which is set 400 years in the future and features the exploits of Takeshi Kovacs. The first
Altered Carbon
original graphic novel is slated for 2018.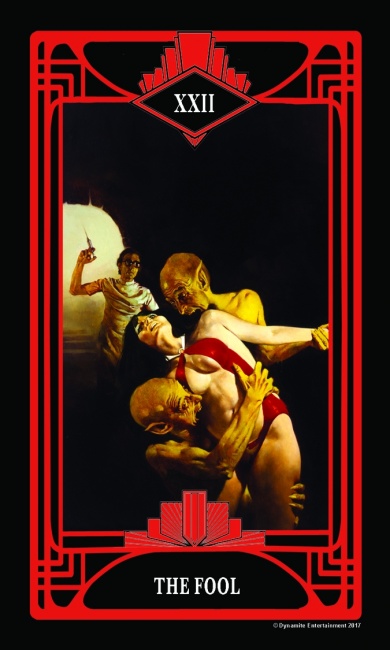 Dynamite also reports the successful conclusion of its Kickstarter for the
Vampirella Tarot Pack
, which found 150 backers. The 78-card, fully-functional Tarot deck illustrates the major and minor arcana and comes in an illustrated box along with directions for foretelling the future. The
Vampirella Tarot Card Deck
has an MSRP of $19.99 and will be listed in Diamond's August
Previews
for delivery in October, 2017. For more examples of the
Vampirella Tarot Cards
check out the
Gallery
below.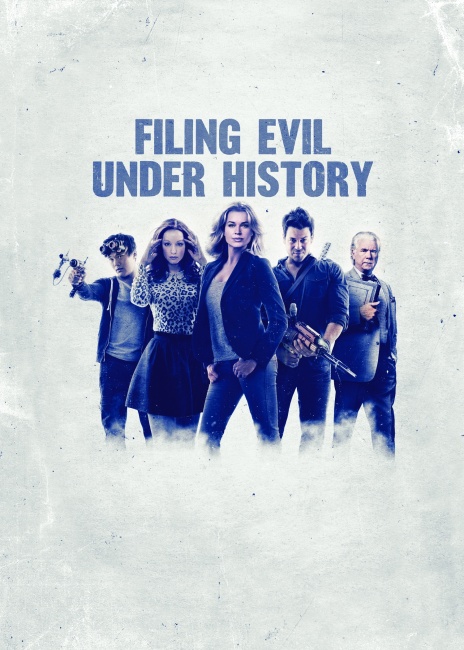 In addition to its already announced Librarians comic book series (see "
Street Fighter, Librarians, James Bond
"), which debuts in September, Dynamite has announced a deluxe
Librarians
art book that will provide a behind-the-scenes look at the far-flung series with its spectacular sets, costumes, and special effects.
The Librarians Art Book
is slated for release some time in 2018.