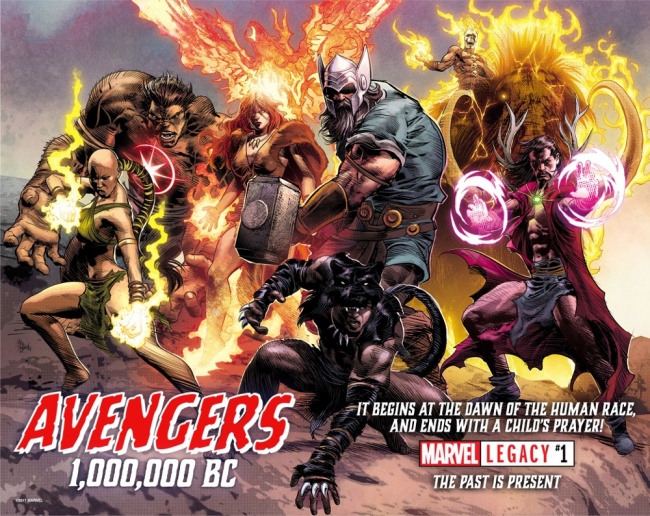 Marvel Comics has been revealing teaser images of the heroes from the pre-history of the Marvel Universe, and now it answer the question "Who Are the 1,000,000 BC Avengers?"
Debuting in Marvel Legacy #1 (see "Launch Party for 'Marvel Legacy' #1"), Marvel has now identified incarnations of Iron Fist, Black Panther, Starbrand, Agamotto the All-Seeing, Phoenix, Odin, and Ghost Rider.
The reveal also teases more questions that will be answered in Marvel Legacy #1:
Who sent the call from Planet Hulk?
What is hunting for the infinity stones?
Where in the world is Captain America?
When will Thor fight the war of realms?
Why does jean grey journey to Canada?
How has the body of Iron Man disappeared?
See images of all the 1,000,000 BC Avengers in the gallery below.