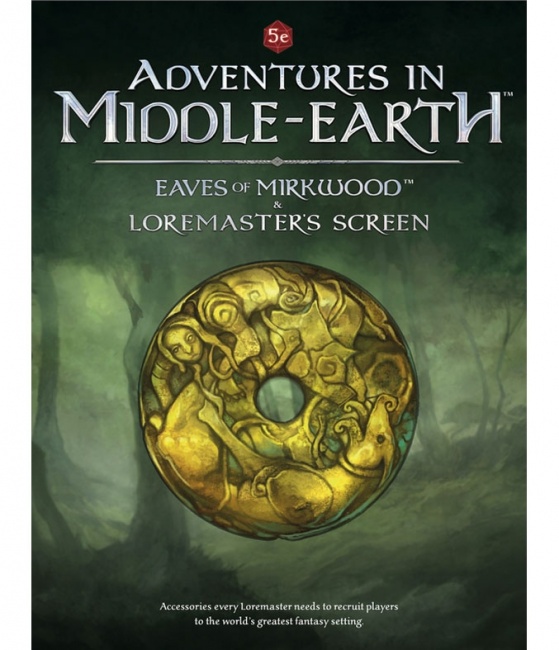 This autumn, Cubicle 7 Entertainment will release
Adventures in Middle-earth: Eaves of Mirkwood and Loremaster's Screen
, a combination accessory and introductory adventure module.
Designed to appeal to both new and existing players, Eaves of Mirkwood includes a four-panel "Loremaster's Screen" decorated with an image of the city of Lake-town on the outside and a number of commonly used reference tables on the inside. In addition, it comes with a 32-page adventure module that tells the story of a party travelling from Woodmen-town to Lake-town through the forest of Mirkwood.
The Eaves of Mirkwood adventure can be dropped into any ongoing campaign, or used as an introduction to Adventures in Middle-earth for new players. The adventure includes notes and guidelines for novice Loremasters, as well as a streamlined set of the game rules and six pre-generated characters. This allows players to play the adventure without the Player's Guide and Loremaster's Guide.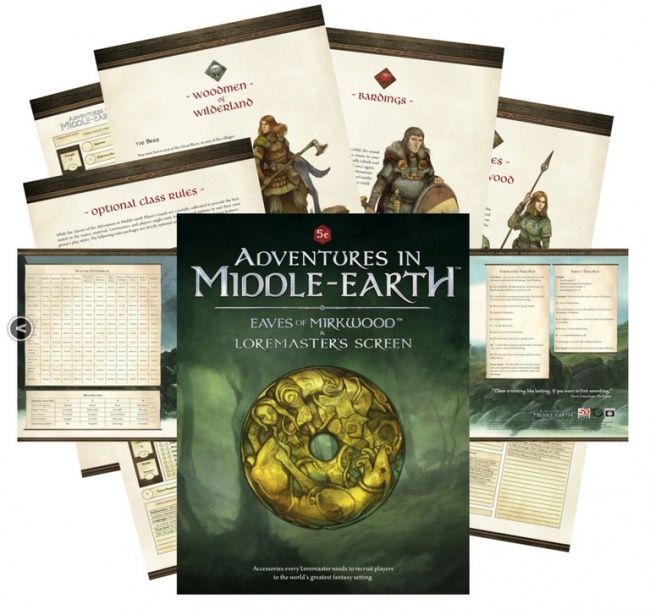 Eaves of Mirkwood
was written by Jon Hodgson and Gareth Ryder Hanrahan. It includes the Loremaster Screen, 32-page softcover adventure, 6 loose character sheets, and a 1-page optional rules sheet. MSRP is $29.99
The Adventures in Middle-earth roleplaying game has been a hot item, reaching the #4 slot on ICv2's most recent list of top-selling roleplaying games (see "Top 5 Roleplaying Games--Spring 2017").