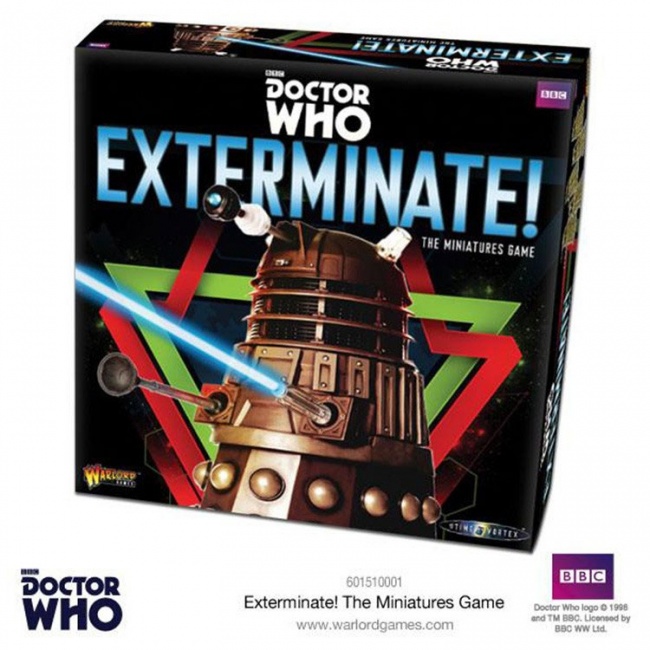 The greatest adversaries of
Doctor Who
can now battle it out in a new tabletop miniatures game from Warlord Games:
Doctor Who: Exterminate!
, releasing this month.
In
Doctor Who: Exterminate!
, players field armies of Daleks or Cybermen, fighting out battles on the tabletop. Each force has their own army-building options, and players can field neutral factions as allies for their side.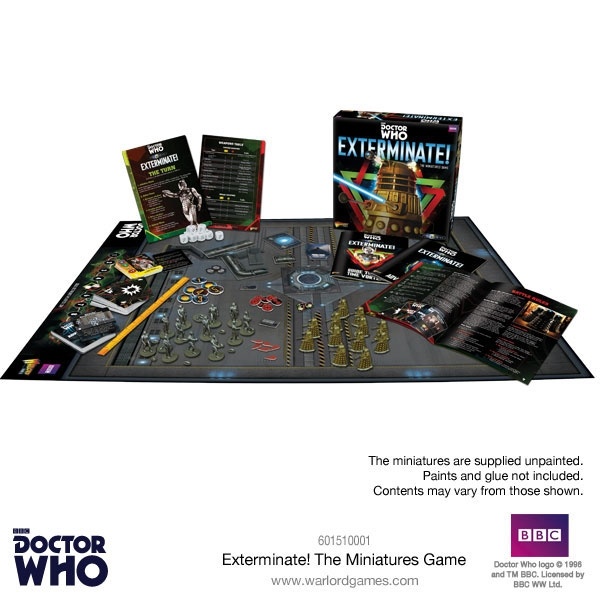 The game's base set includes 38 "push-fit" plastic models, including 12 Daleks, 12 Cybermen, and 14 Cybermats. Battles take place on the double-sided 36 by 36 inch battlemat, embellished with card scenery pieces. Also included are 126 game cards, a 12-page Adventures booklet, a 24-page
Guide to the Time Vortex
, 16-page rulebook, 10 dice, 2 quick reference sheets, 59 tokens, and a cardboard ruler. MSRP is $49.00.
Additional troops can be mustered through two expansion sets: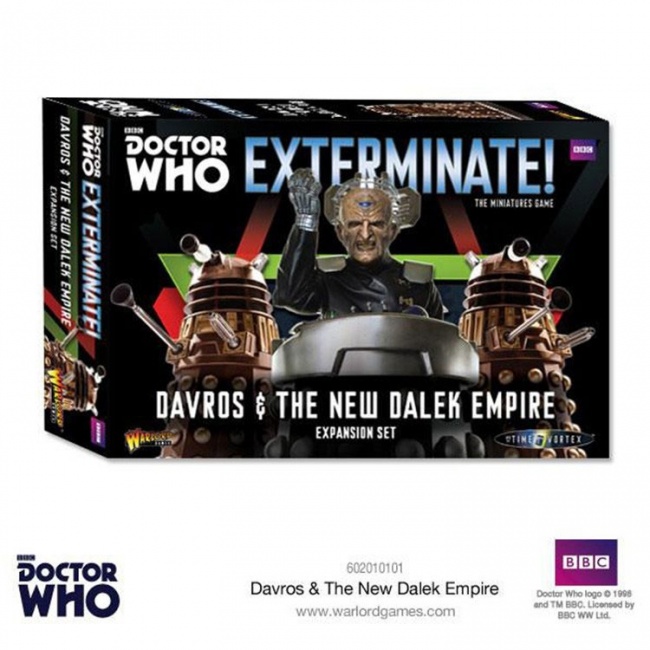 Davros & The New Dalek Empire Expansion
offers a dozen more plastic Dalek miniatures along with an exclusive metal Davros figure representing the creator of the Daleks, 18 new game cards, and an assembly and painting guide. MSRP is $35.00.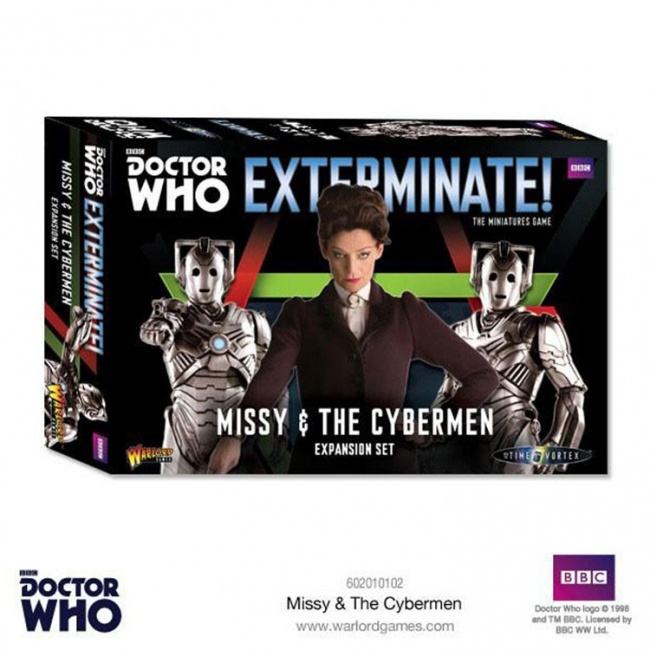 Missy & The Cybermen Expansion
features the female incarnation of the renegade Time Lord known as the Master as an exclusive metal figure. Also included in this set are 12 plastic Cybermen, 14 plastic Cybermats, 18 game cards, and an assembly and painting guide. MSRP is $35.00.
Additional figures from Warlord's
Into the Time Vortex
miniatures line, which includes iconic
Doctor Who
villains and heroes, as well as the Time Lord himself, can also be added to the game.
Warlord first announced a license for a
Doctor Who
miniatures game in 2015 (see "
Warlord Games Acquires 'Doctor Who' License
").