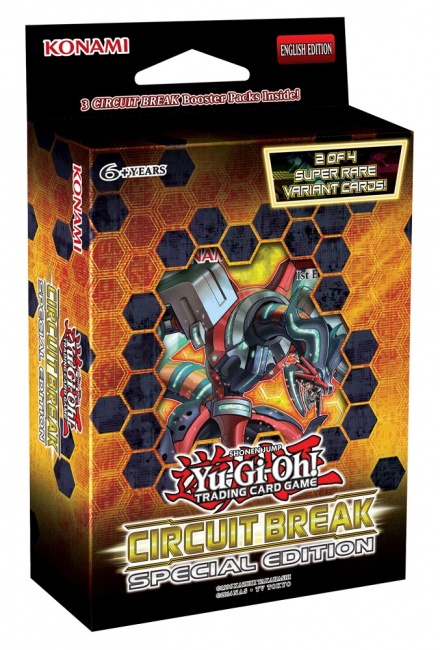 Konami Digital Entertainment has announced the
Circuit Break Special Edition
set for the
Yu-Gi-Oh!
Trading Card Game
as a companion to the upcoming
Circuit Break Booster Box.
The
Special Edition
set will release on December 8.
The Circuit Break Special Edition boxed set will include three booster packs from the Circuit Break expansion, which releases in October (see "'Circuit Break' Booster Set Joins 'Yu-Gi-Oh! TCG'"). In addition, each set will have one of two possible Super Rare variant art cards from the set—either The Winged Dragon of Ra – Sphere Mode or Stardust Chronicle Spark Dragon—as well as one of two possible preview Super Rare cards from the booster set that will release next spring.