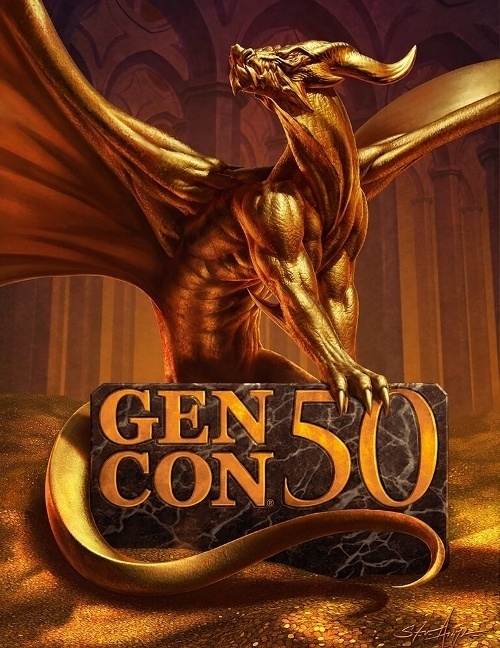 Gen Con has released attendance numbers for the 2017 event, the first ever to sell out all available tickets before the convention began (see "
Gen Con Sells Out 50th Anniversary Convention
"). Turnstile attendance (the sum of daily attendees) rose around 4% over last year's record attendance (201,852) to 207,979. The company announced that "for the third consecutive year, GenCon targeted an approximate attendance of 60,000 unique attendees." Unique attendance last year was 60,819, and was 61,423 in 2015 (see "
Gen Con Attendance Flat vs. Last Year
").
Other key numbers for the show were 500 exhibitors, 19,000 ticketed events, and over $26,000 raised for Child Advocates, the local charity partner for this year's event.