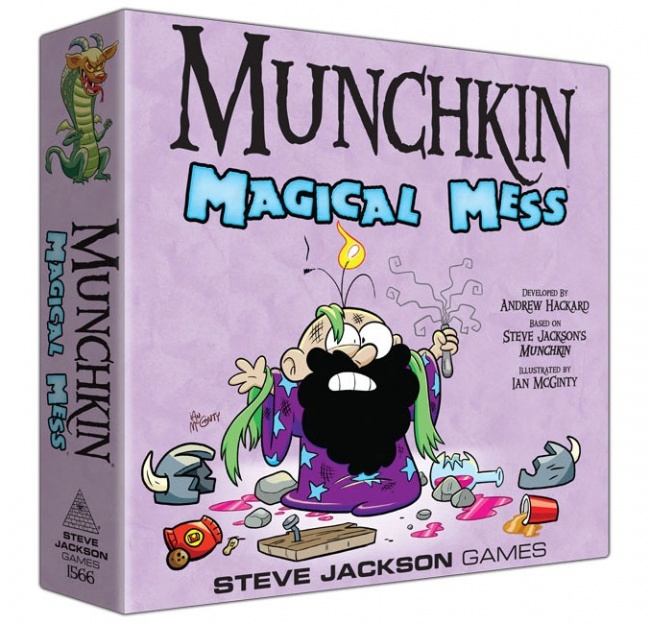 Steve Jackson Games is adding more wacky and improbable monsters to its long-running
Munchkin
card game with
Munchkin: Magical Mess
, releasing in January.
Like last year's Moop's Monster Mashup (see "Wacky New 'Munchkin' Monsters Arrive"), Munchkin: Magical Mess features bizarre and unlikely monster hybrids, including the Chimpanzebra, Escarghost, and Chupacobra, as well as wacky treasures such as the Butterfly Knife, Snailgun, and Shark-Head Hammer. The cards in this set were illustrated by Ian McGinty, who also illustrated Moop's Monster Mashup.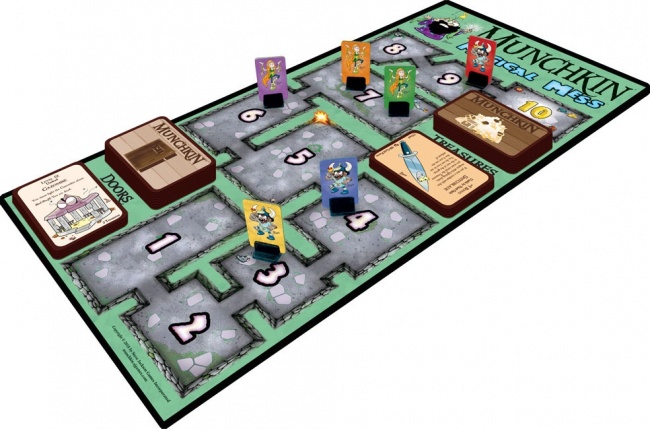 Magical Mess
can be played on its own as a stand-alone game, or combined with any other
Munchkin
game, including
Moop's Monster Mashup.
It includes 168 cards, 12 cardboard standees with stands, a 20-inch by 10-inch mounted game board, and a six-sided die. Intended for 2 to 5 players, ages 10 and up, it takes 1 to 2 hours to play. MSRP is $29.95.
Steve Jackson is also launching a collectible version of Munchkin (see "'Munchkin CCG' Unveiled at Gen Con").