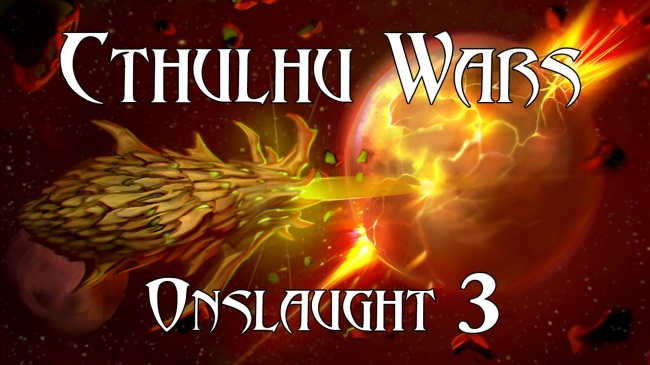 The horrific combatants of Petersen Games'
Cthulhu Wars
will return in new expansion material and a new reprint next June. In addition, the company plans to produce a number of other new games in 2018.
The Cthulhu Wars Onslaught 3 offers a wave of new material for the game, in addition to a reprint of the core game (see "'Cthulhu Wars' Comes to Trade"). New expansions include a new human faction called The Ancients (MSRP $59.00), a new battlefield with the Shaggai Map (MSRP $49.00), nine new Dark Demons in the Masks of Nyarlathotep expansion (MSRP $40.00), and new neutral forces from Beyond Time and Space (MSRP $25.00).
See the gallery below for images of the new expansions and new models.
The new expansions are being funded through a Kickstarter campaign which completed in August after collecting $1,076,211 from 4,130 backers (an average of $260.58 per backer). All four expansions will release into the trade following backer fulfillment.
In a recent interview, Sandy Petersen hinted about the company's other plans for 2018:
The spring will finally see the release of Sandy Petersen's Cthulhu Mythos for Pathfinder, produced under the open license (see "Cthulhu Comes to 'Pathfinder'"). Originally planned for 300 pages, the final version will be a massive 500-page book. The additional material was the cause of the product's delay. The final MSRP for the expanded book has not yet been determined.
In the summer, the company is planning to release a worker placement game called Evil Eye Priest, where players are the leaders of cults competing to awaken a Great Old One. MSRP is expected to be around $50.00.
Planet Apocalypse, planned for the fall, will be a cooperative game with plastic figures inspired by computer games like Doom where the players must fight hordes of hellish monsters.
Towards the end of the year, the company intends to launch a "4X" style game called Hyperspace.