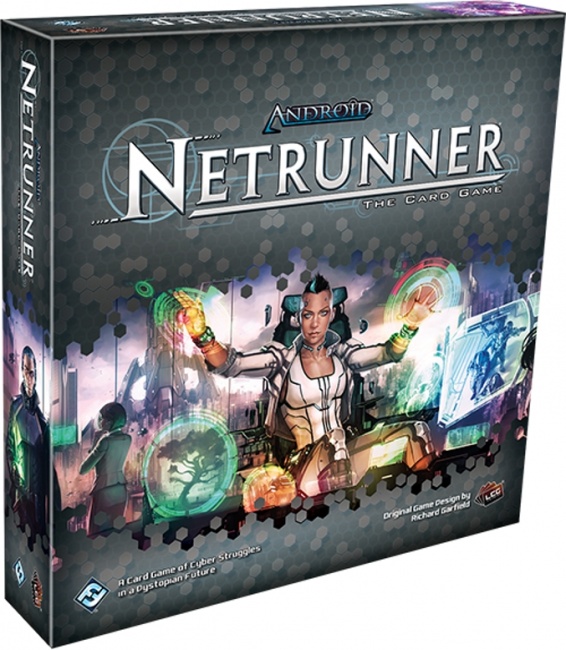 Fantasy Flight Games has announced a
Revised Core Set
for its
Android: Netrunner
Living Card Game.
The new core set is built on the classic game design of Richard Garfield, and thrusts players into the futuristic world of high-stakes cybercrime, where augmented (net) runners fight against monolithic megacorps for control of data on the network. Corp secrets are hidden under a layer of "ice" defenses, but a skilled hacker can pry them loose. The asymmetrical duels are at the center of a whole other world of espionage and blackmail.

The
Revised Core Set
box comes with 247 cards ( 133 Corp cards and 114 Runner cards), representing the game's seven factions, everything two players need to enter the world of this Living Card Game. MSRP is $39.95. Release date was not announced, but FFG stated that the
Revised Core Set
and first Data Pack (
Sovereign Sight
) will not be released for World Championships 2017, which takes place on November 1 – 5. The next organized play card rotation for the game takes place on October 1.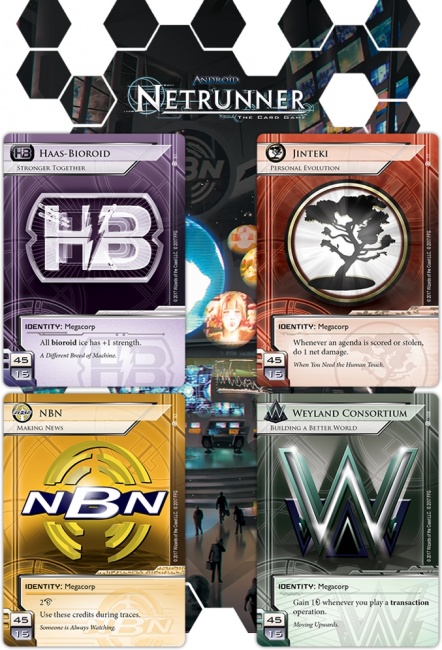 FFG noted that while the
Revised Core Set
sets a new baseline for the game, it does not introduce any new cards to the game. Players who already own the previous
Core Set,
and Data Packs from the
Genesis Cycle
and
Spin Cycle
already own the cards from this release. Card art and card quantities may vary in the new
Revised Core Set.
FFG released Android: Mainframe, a board game set in the Android universe, last year (see "New Board Game Set in 'Android' Universe").