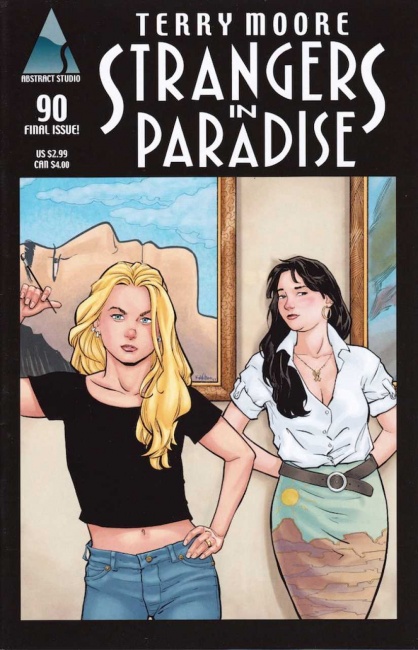 Terry Moore's long-running
Strangers in Paradise
is being adapted for film. Angela Robinson, writer and director of
Professor Marston and the Wonder Women
, will work with Moore on the adaptation, according to
The Hollywood Reporter
. Further details on the project were not revealed.
Strangers in Paradise focused on the love triangle among Francine, her best friend Katchoo, and their friend David. Their frequently comedic interactions are complicated when the mob comes looking for Katchoo. The series ran over 90 issues between 1993 and 2007, winning an Eisner in 1996 and a GLAAD Award in 2001. The series is often credited with introducing non-comics readers, particularly women, to the medium.
During the Paris Comic Con, Moore revealed that the series will return in 2018 (see "Stranger No More: 'Strangers in Paradise' to Return in 2018").
Robinson's biopic about Marston, the creator of Wonder Woman, and his polyamorous relationship with his wife and teaching assistant, is set to debut on October 13 (see "Sony Lands 'Wonder Woman' Creator Biopic").