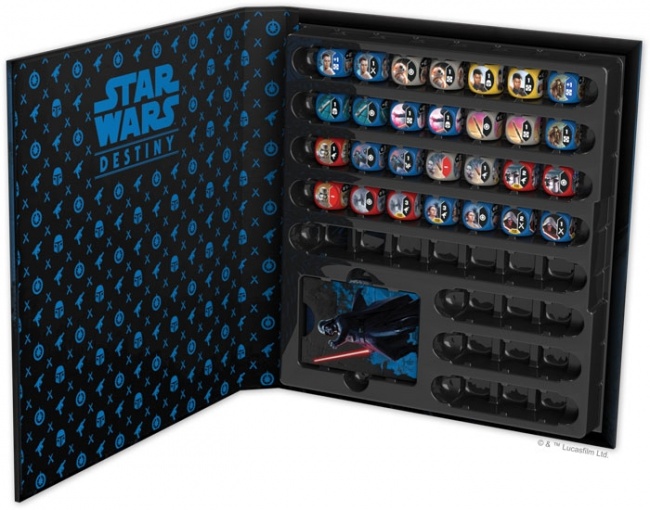 Fantasy Flight Games will be offering three distinctive binders for its
Star Wars: Destiny
collectible dice and card game, giving fans of the hit game a new way to organize their cards and dice. Three different dice binders will be released in Q4 of 2017.
Star Wars: Destiny
dice binders offer a solution to the problem of organizing and storing both cards and dice. Each binder features a sturdy plastic tray with slots for 44 dice and a deck area large enough to hold 44 cards with protective sleeves. There will be three different binders available, each depicting a different iconic
Star Wars
character on the front: Boba Fett, Darth Vader, or Princess Leia. The three binders will be sold separately, with an MSRP of $14.95.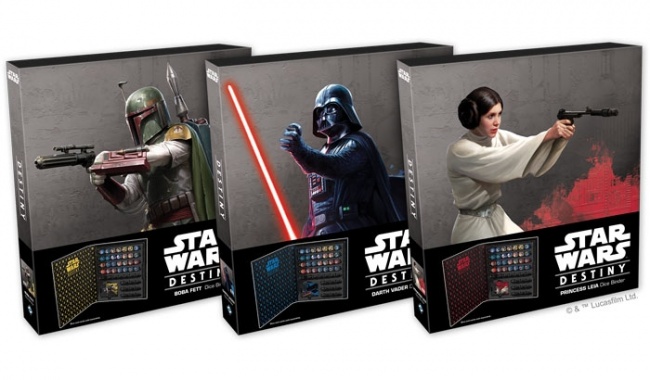 See the gallery below for images of the three binder covers.
Star Wars: Destiny
has exploded onto the collectible games scene, becoming a top seller despite overcoming some early supply hurdles (see "
Top Collectible Games--Spring 2017
"). Fantasy Flight released a new two-player starter set for the game as part of the recent "Force Friday" promotion (see "
'Star Wars: Destiny Two-Player Game'
"), as well as the third booster pack expansion for the game,
Empire at War
(see "
'Star Wars: Destiny - Empire at War Booster Pack'
").