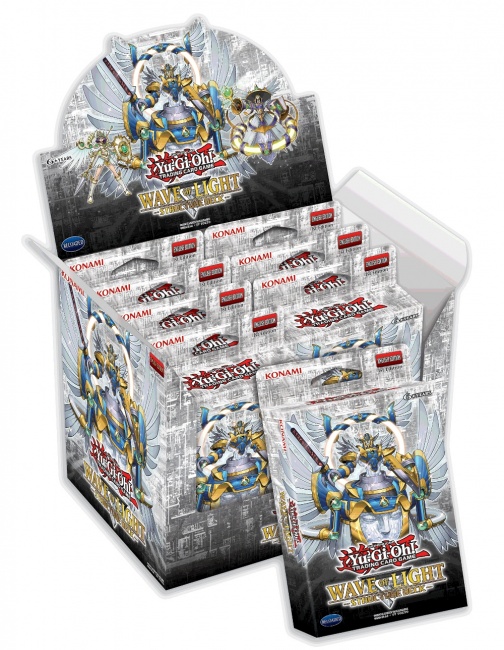 Konami Digital Entertainment will release a new
Yu-Gi-Oh! TCG Structure Deck
focused on the Counter Trap Fairy strategy on January 19 called
Wave of Light.
Built around "negation effects," Wave of Light offers duelists ways to control the play of Monster, Spell, and Trap cards. The deck features a more powerful version of Airknight Parshath that can resurrect itself and a new Field Spell called "The Sanctuary in the Sky" that makes Fairies tougher. An unidentified extraterrestrial biological entity also puts in an appearance as part of the deck.
Wave of Light will be a 41-card Main Deck constructed from 36 common cards, 3 Super Rare cards, and 2 Ultra Rare cards. The deck also comes with 1 Token card, a beginner's guide to the game, and a double-sided playmat and dueling guide. The boxed deck will be available in 8-deck display boxes.
The Wave of Light structure deck will release right before the Extreme Force booster set (see "First 2018 'Yu-Gi-Oh! TCG' Booster Announced").