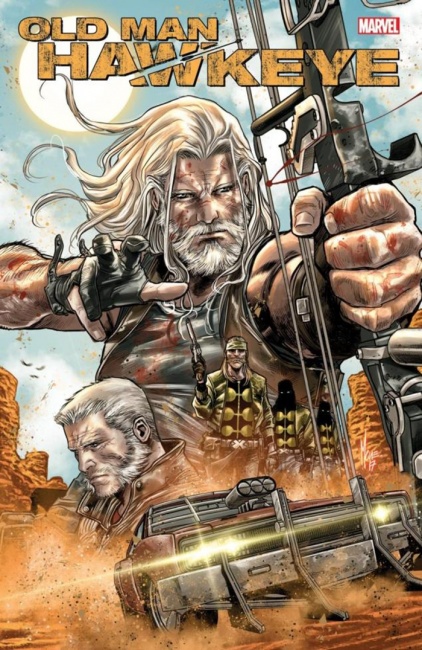 A new 12-issue series from Marvel will set up the events of
Old Man Logan
.
Old Man Hawkeye
takes place five years before the events of the popular Wolverine story in which Clint Barton plays a major role.
New York Daily News
announced the miniseries, which is being written by long-time
Daily News
reporter Ethan Sacks. Marco Checchetto (
Star Wars: Captain Phasma
) is drawing the series, which launces in January.
In the story, which is set 45 years in the future, Hawkeye is losing his eyesight to glaucoma (he's fully blind by the time the events of Old Man Logan take place) as he fights to avenge his fellow heroes, who have fallen to Marvel's most ruthless villains.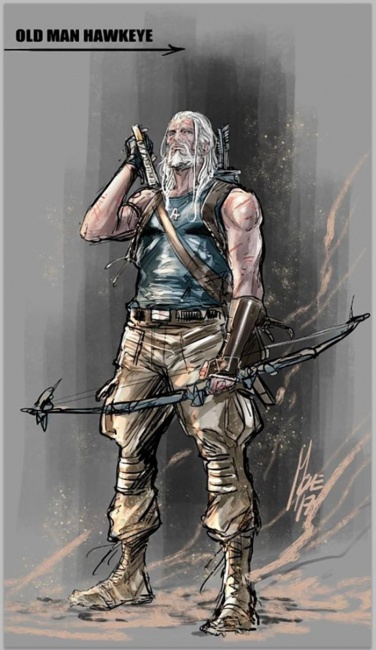 Old Man Logan debuted in Mark Millar's
Fantastic Four
#558. The character appeared again for an eight-issue run in Wolverine, drawn by Steve McNiven, and has had an eponymous ongoing since 2015.
Old Man Logan
is also one of the titles in the
Marvel Legacy
initiative (see "
'Old Man Logan,' 'Darkhawk,' 'She-Hulk,' 'Secret Warriors'
").