New York Comic Con News -- DC Comics made revelations about upcoming projects during today's "Meet the Publishers" panel with Dan DiDio and Jim Lee.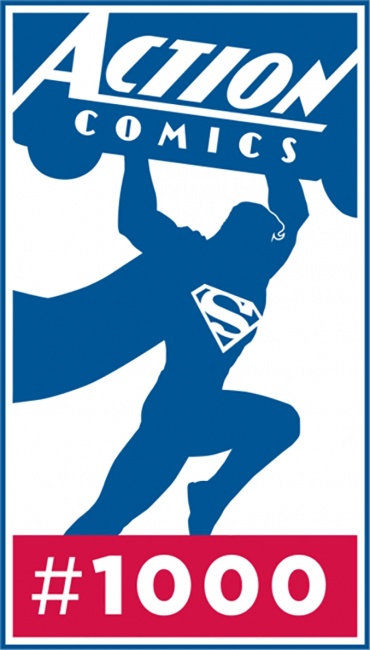 DC will commemorate the 1000th issue of
Action Comics
with a special logo and releases in March. The first-ever superhero comic to reach 1,000 issues,
Action Comics
#1000 is written by Pete Tomasi and Dan Jurgens. The oversized issue will also feature back-up stories from an all-star lineup that includes Geoff Johns and
Superman
film director Richard Donner. DC is also releasing a hardcover book from guest editor Paul Levitz that collects 80 years of Superman stories and essays, from
Action Comics
#1 to today. The volume includes a previously unpublished story believed to be by Jerry Siegel and the Joe Shuster studio and a poster compiling all 1,000
Action Comics
covers.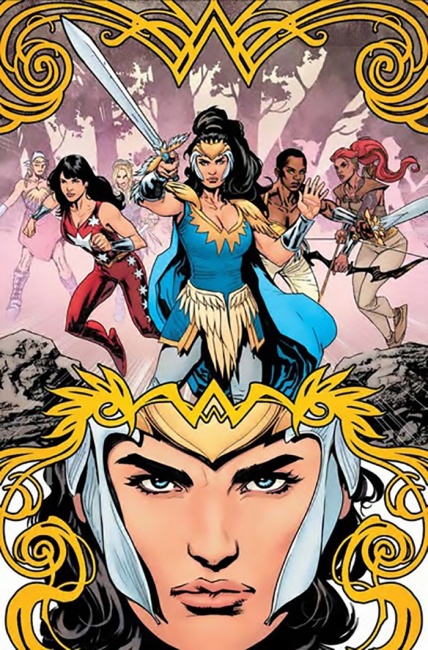 Grant Morrison made a surprise appearance on the panel to reveal the latest images from his original graphic novel
Wonder Woman: Earth One Vol. 2
. Yanick Paquette is returning to draw the sequel to the duo's best-selling first volume (see "
Top 300 Graphic Novels Actual--April 2016
"). The second volume was announced during another surprise Morrison appearance during San Diego Comc-Con (see "
Grant Morrison Crashes DC Publishers Panel
").
MAD Magazine
Executive Editor Bill Morrison also made an appearance to discuss the publication's transition from New York to Burbank and
MAD
's ongoing mission to dominate the humor and satire magazine market (an admittedly small field of one). Morrison assumed leadership of
MAD
in June (see "
Bill Morrison Named Executive Editor at 'Mad Magazine'
").
Click on the Gallery for images revealed during the panel.