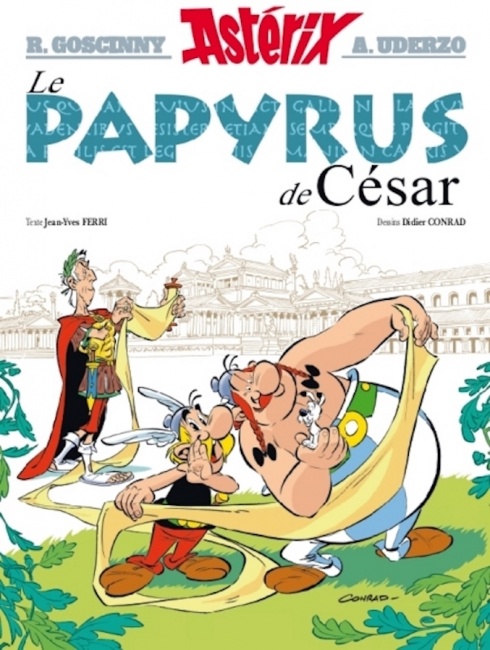 France has only one-fifth the population of the U.S., but the French buy a lot of graphic novels: The newest volume of
Asterix,
published in 2015, had a print run of 1.8 million copies, and the top children's property,
Titeuf,
has sold 20 million copies of its 15 volumes.
Jean Paciulli, CEO of the French publisher Glenat and president of the French Comics Association, laid out the reasons why in his talk at the ICv2 Insider Sessions at NYCC.
Paciulli attributed the success of French comics to four key features of the French market:
A strong distribution and retail network
In the 1980s, under President Francois Mitterand (a Socialist, Paciulli noted), France instituted price controls on books—all books must be sold at the same price, no matter what the outlet. This has kept traditional bookstores strong, as supermarkets and mass-market stores cannot compete with them on price. "Therefore," he said, "we have a very dense and sustainable network of bookstores and retail outlets specializing in comics." The sales breakdown is:
39% of graphic novels are sold in the nation's 3,000 independent bookstores;
34% in multimedia retail chains such as FNAC, of which there are 500;
12% in the country's 1,500 hypermarkets (mega-supermarkets) and 5,000 supermarkets;
14% online;
1% as pure digital.
Supermarkets and other non-specialty stores only carry about 20% of the available titles, but this tends to accelerate the success of best-sellers; local bookstores, on the other hand, have a wider selection of genres as well as new releases.

A well-developed comics market
The French book market (comprising all types of books, not just graphic novels) is worth €4.5 billion (about $5.3 billion), and comics make up the third largest share of that market, or 14%, 20% higher than the 12% 10 years ago. Paciulli estimates that there were 6.7 million comics readers in France in 2016, up 7% from the year before.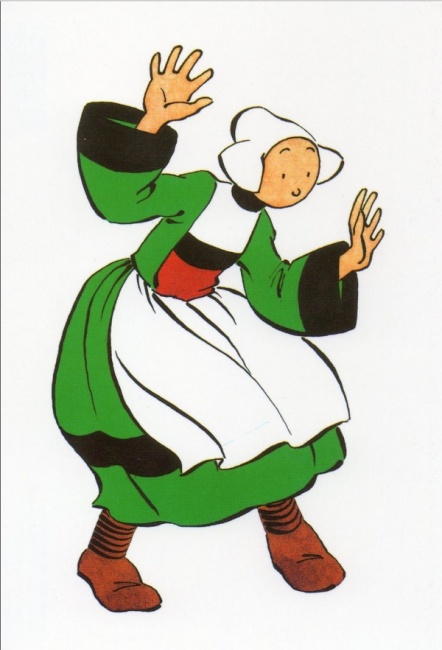 French-language comics got their start in the early 1900s, with titles such as
Bécassine, Les Pieds Nickelés,
and, in 1929,
Tintin.
After World War II, Belgian comics began publishing children's series, and in the 1960s the Belgian magazine
Pilote
began doing the same thing in France, attracting adults as well as children. These magazines gave birth to evergreen properties such as
Asterix, Lucky Luke, The Smurfs,
and
Titeuf,
which have not only sold well for decades but also have continued with new creators after the original artists and writers died. Paciulli pointed to the new volume of
Asterix
as an example: He estimates that it has sold 4 to 5 million copies in Europe as a whole. "Each of these new albums is a real event," he said.
In addition, the nostalgia market has led to the revival of other older comics for adults with new authors: The reboot of
Blake and Mortimer
has sold 400,000 copies, he said, and the new
Corto Maltese
has sold 200,000.
A variety of authors and genres
The 1970s brought a wave of new magazines to the French market, including
Charlie, L'Echo des Savanes,
and
Metal Hurlant (Heavy Metal),
launching comics in new genres ranging from politics to science fiction, by a variety of new authors. Art styles range from the classic ligne claire to realism, and genres include westerns, science fiction, fantasy, literary fiction and adaptations of novels, politics and current affairs, travel diaries, historical sagas, and biographies. "In each of these genres, we can get very high success," said Paciulli, as he flashed covers and sales numbers on the screen:
5.1 million copies of the thriller series XIII sold since 2003.
1 million copies of the three-volume memoir Arab of the Future.
500,000 copies of the political satire Quai d'Orsay (published in English as Weapons of Mass Diplomacy).
Paciulli produced a few numbers to back up his claim of diversity: France has 350 publishers who brought out 9,800 titles in 2016. Of these, 5,300 were created in France and 4,500 in Japan or the U.S. The average first print run is 7,500 copies.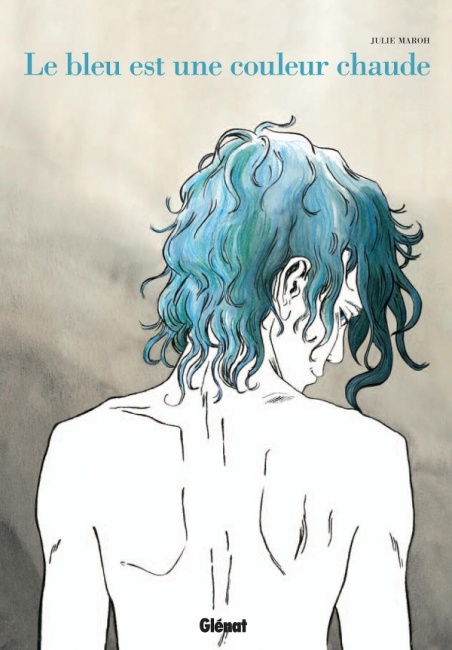 Success begets success
While this is hardly unique to France, many properties have gotten a boost from film rights; recent movies have featured Asterix, Tintin, and Titeuf. Paciulli pointed to Julie Maroh's Blue is the Warmest Color, which was made into a film that won the Palme d'Or, the highest prize at the Cannes Film Festival. "After that, we had a major success in this book," said Paciulli, with 300,000 copies sold—half in France, 50,000 in the U.S., and the rest in 15 other countries.

That led Paciulli to his final point: French comics can find additional readers overseas. "Last year we sold 220 titles to American publishers," he said.

While the American market is very different from France, Paciulli said his advice to the American industry would be "Look for new genres, new trends, new styles, because you have a fantastic population and many people would like to discover new genres."