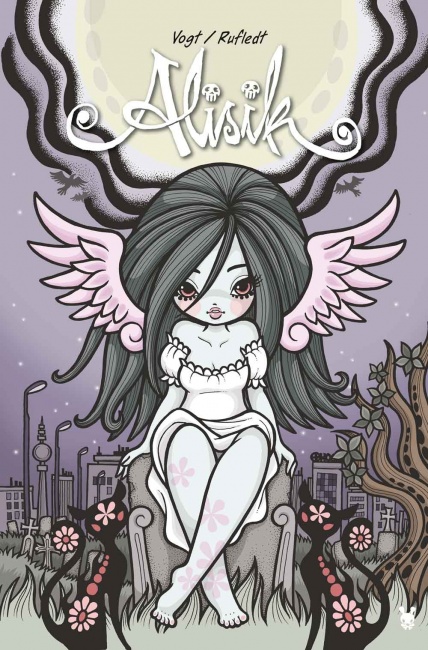 Titan Comics imprint Statix Press is releasing a new gothic horror BD.
Alisik
is written by Hubertus Rufledt and illustrated by Helge Vogt, a former animator for Disney. The series, which focuses on ghost Alisik as she learns to navigate her new graveyard home, should appeal to fans of
Emily the Strange
and Neil Gaiman's
The Graveyard Book
. Junko Mizuno (
Ravina the Witch?
) provides a cover for the first issue, which will be in stores on February 28.
Titan recently launched Statix to showcase comics from Europe and around the globe (see "Titan Gets Global With 'Statix Press'"). So far, the imprint has focused heavily on BD releases.
Click on the Gallery for an exclusive preview of Alisik.