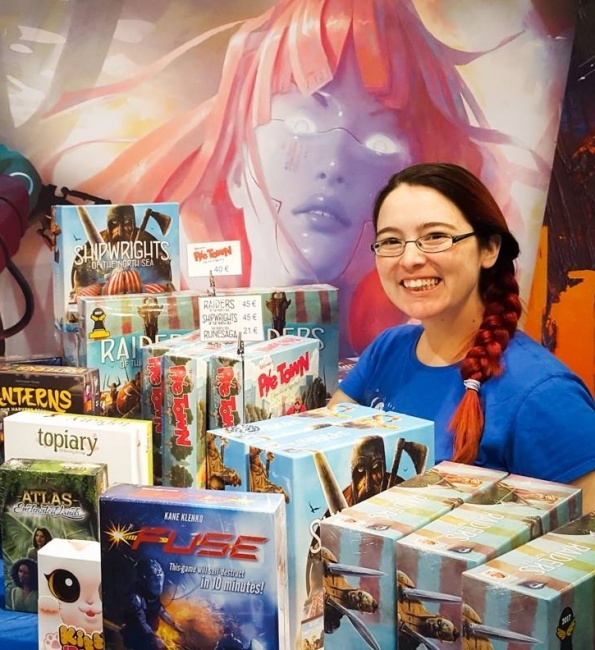 Renegade Game Studios has hired Steph Hodge as its new Marketing Coordinator, the company announced today. Hodge will handle social media and contribute to the company's marketing efforts.
Hodge previously worked as Instagram Manager for Tasty Minstrel Games, where managed the daily postings of TMG's Instagram account, promoted for TMG titles and Kickstarter campaigns and handled customer service. Prior to that she was Regional Business Coordinator at Instrumentation Laboratory, a leading medical device manufacturer.
"Steph's super positive attitude and professionalism makes her the perfect fit for our team. Our fans are going to love getting to know her through social media and at conventions," said Sara Erickson, Director of Sales and Marketing for Renegade Game Studios. "With a full slate of new games, her help will allow our team to focus on creating incredible games and giving the best experience to our fans."
Renegade has announced several new titles for 2018 (see "Raise Alpacas in the Andes Mountains in 'Altiplano'" and "ICv2: 'Lucidity: Six-Sided Nightmare'")