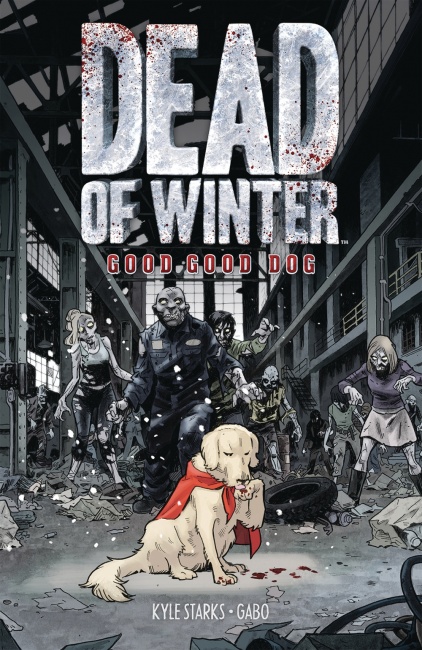 Oni Press will release a graphic novel collection of the comic series starring popular characters from Plaid Hat Games' hit game series
Dead of Winter
on April 18.
Dead of Winter – Good, Good Dog collects the four-issue miniseries written by Kyle Starks and illustrated by Gabo (see "'Dead of Winter,' 'Made Men,' 'Spectacle'"). It stars the loveable and loyal TV show stunt dog Sparky, who just wants to make friends, be a good boy, and kill zombies. Sparky works with Gabriel Diaz, Ruckus Burley, and Annaleigh Chan as they scavenge for supplies, rescue survivors, and try to avoid run-ins with Forest Plum (drunk mall Santa) and Officer Friendly, oh, and zombies.
The 112-page, full color, softcover has an MSRP of $14.99.
Plaid Hat Games recently released a prequel card game set in the Dead of Winter universe, Raxxon (see "Plaid Hat Announces 'Raxxon'").