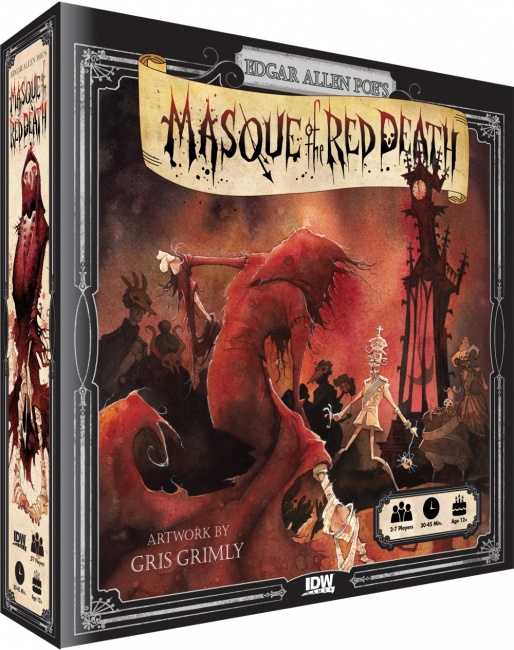 IDW Games has unveiled a new social deduction game featuring the dark and whimsical illustrations of Gris Grimly.
Edgar Allen Poe's Masque of the Red Death is designed by Adam Wyse, with art by Grimly (Dangerous Alphabet, Wicked Nursery Rhymes). Players take the role of nobles at a party attempting to gain favor with the Prince before midnight, when the Red Death arrives. Is it better to hobnob with royalty or find out what rooms the Red Death will visit?
The game is for 2 – 7 players, ages 12 and up, and plays in 30 -45 minutes. MSRP was not announced.
The game will be funded with a Kickstarter campaign in January, with trade release following backer fulfillment.