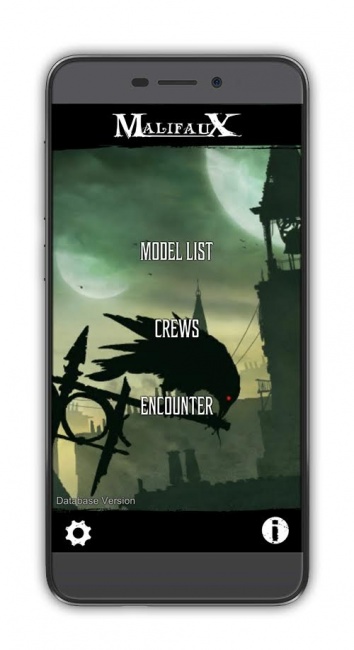 Digital adaptations of popular hobby games are nothing new (see "
'Catan' Adventure Game, 'Munchkin' Digital, 'Pokemon Go' Company Plans 'Harry Potter' AR Game, Much More!
"), but there has also been an increase in the number of tabletop games with companion apps that enhance game night and engage players with new content. There are now enough of these games on the market to make them a potential merchandising category.
Two new tabletop game companion apps have just been announced:
Wyrd Games has released a companion app, Bad Things Happen, to help Malifaux players track their collections, build Crews for the game and start Encounters. Players can add models and upgrades to their Crew, while also following the game's hiring restrictions. Schemes can be tracked, along with both players' scores, wounds, and conditions. The app is available for iPhone and Android.
Portal Games will release a companion app for A Tides of Time, which will add a campaign mode, new cards, and new rules.
And to give you an idea of the scale of this phenomenon, here's a roster of some previously announced companion apps:
At Essen Spiel, Portal Games announced plans for a companion app for Robinson Crusoe (see "'Monolith Arena,' 'Detective,' 'Robinson Crusoe: The Lost City of Z,' More") which will include new events and adventures for players as well as the ability to choose a theme for each scenario. Portal's First Martians: Adventures on the Red Planet also makes use of an integrated app that maintains the balance of the game and introduces new challenges as players journey through successive challenges (see "Portal Games Launches 'Retailer Support Program'").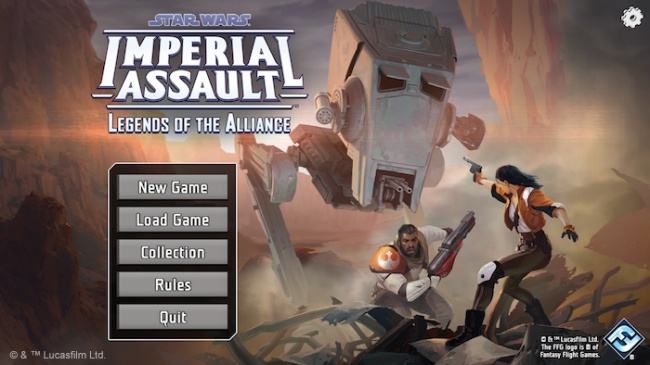 This month, Fantasy Flight Games released an app for its strategic board game
Star Wars: Imperial Assault
(see "
FFG Unveils New App for 'Star Wars: Imperial Assault'
"). The free
Legends of the Alliance
app allows players to cooperate in a campaign with friends. It does not replace traditional play modes (campaign, skirmish game), but instead offers a separate play experience for players, including introducing a new campaign, "Flight of the Freedom Fighter."
FFG also offers an app-driven experience for the horror game Mansions of Madness (see "FFG Returns to 'Mansions of Madness'"). The app guides the action and control of the enemies, eliminating the need for a "Keeper" player so the game can be fully cooperative instead of an overlord-style one-against-many.
The popular escape room game series Unlock! requires players to download a free app, although once downloaded, it does not require an active internet connection to use it during play (see "Asmodee Offers More 'Escape Room' Games").
Renegade Game Studios has partnered with Dire Wolf Digital to release a companion app that introduces new content and single player mode for its popular Clank! game, as well as adding content for Flatline, Fuse, and Lanterns. The app is available for iOS and Android.
IDW Games released Daemon Trilogy: Subrosa, a drafting card game that uses app-enhanced gameplay in October (see "IDW Games Launches 'Daemon Trilogy' with 'Subrosa'"). The app was designed by Monocle Society, a company that focuses on creating AR and app-enhancements for tabletop games. The app helps streamline gameplay and helps keep players moves hidden. The game can be played without the app, but the download is free.
Privateer introduced a companion app for Warmachine and Hordes, The War Room 2, which includes stat cards, in-game features, rules reference, and in-game sharing. There are free cards available for all factions, but players must purchase full faction decks if they want all the cards. Privateer said this will allow the company to be responsive to the meta game while continuing to develop the line (see "'Warmachine,' 'Hordes' Eliminate Print Stat Cards").
Iello released the pirate game World of Yo-Ho, for which players' smart phones are their boats, in 2015 (see "Review: 'World of Yo-Ho: War of the Orchids'").