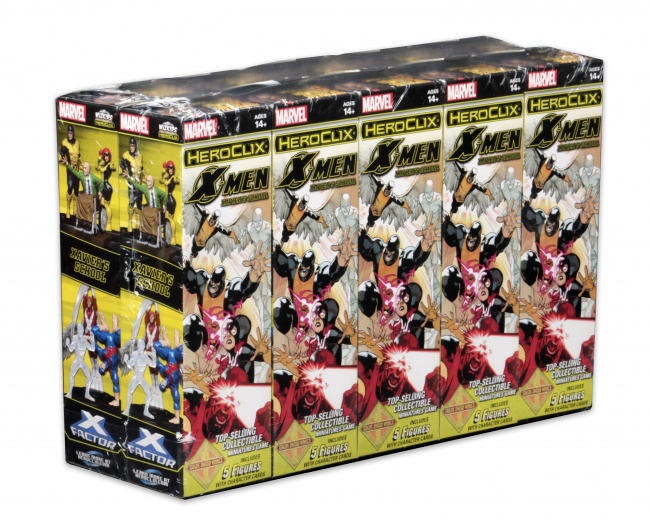 Updated details of the upcoming
Marvel HeroClix: X-Men Xavier's School
have been released by WizKids along with product artwork.
Originally announced as X-Men First Class (see "'X-Men First Class' Registers for 'Marvel HeroClix'"), the X-Men Xavier's School set includes a variety of characters from the history of the X-Men, and will be available in Booster Bricks and Fast Forces sets, and will be supported by a Dice & Token Pack and a Release Day Organized Play Kit.
See the gallery below for images of the new products.
In addition to new artwork, WizKids has also announced the rarity mix for the new set, which will include 18 common (plus 1 prime), 16 uncommon (plus 1 prime), 16 rare (plus 1 prime), and 12 super rare (plus 1 prime) figures, as well as 15 common ID cards and 10 rare ID cards. 6 chase figures will round out the set.