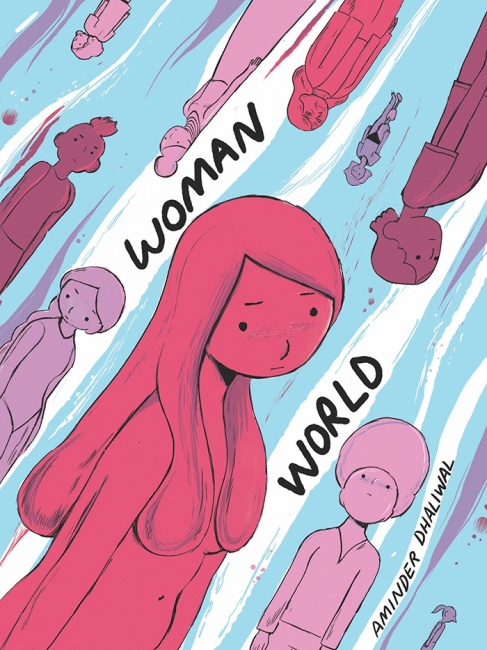 Drawn & Quarterly has acquired the world rights to Aminder Dhaliwal's
Woman World
. The debut graphic novel expands upon Dhaliwal's popular Instagram comic of the same name. The volume will be out in August.
Woman World
is an Ignatz Award-nominated biweekly series that imagines a world run entirely by women after a birth defect wipes out the entire population of men. Men are a distant memory in the Instagram series, which tackles feminist concerns (and the survival of humanity) in a well-paced comedic style.
Woman World
launched in March 2017 and has 120,000 readers. It averages 25,000 likes per post.
Dhaliwal is a Director at Disney Animation, and she previously worked as Storyboard Director for both Cartoon Network and Nickelodeon's
Sanjay and Craig
.
The release is in addition to a broad-ranging 2018 catalog from the publisher (see "
BD by Ruillier, Castree in D&Q's Spring List
" and "
D&Q Collects Independent Comics Masters in 2018
").