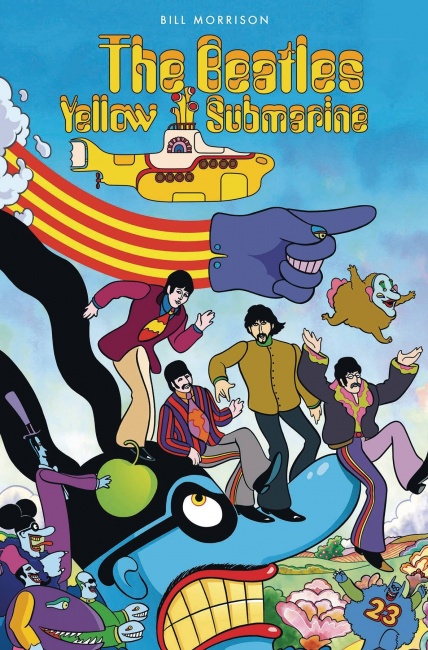 Titan Comics has announced an exclusive contest open to comic shops for the release of
The Beatles Yellow Submarine
graphic novel. The winner will receive $1000 in Yellow Submarine limited edition merchandise.
To enter the contest, retailers must Create an in-store Yellow Submarine display on August 8 to tie in with the release of the graphic novel. The display must prominently feature The Beatles Yellow Submarine graphic novel. Retailers should then tweet pictures of their display to @comicstitan on August 8, or email pictures direct to Titan by August 19. The Beatles multimedia corporation, Apple Corps Ltd, will choose the winner.
The Beatles Yellow Submarine HC is an authorized adaptation of the band's iconic animated film, written and drawn by Bill Morrison (see "The Beatles 'Yellow Submarine' Gets Comic Adaptation"). The 128-page hardcover will release on August 8, and has an MSRP of $29.99. Titan also has a line of Beatles Titans Vinyl Figures.