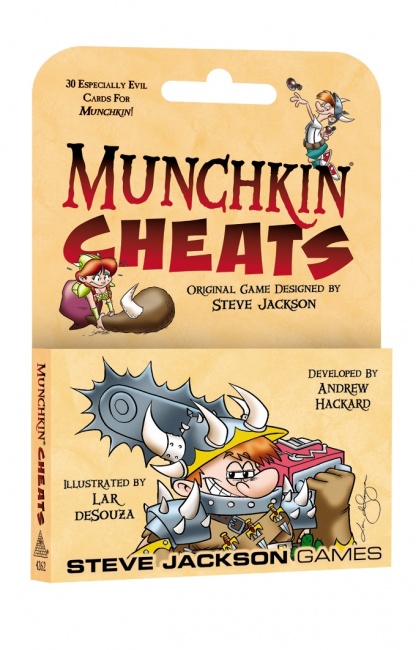 Steve Jackson Games will release a new expansion for its popular
Munchkin
card game that consists exclusively of Cheat! Cards.
Munchkin Cheats
will release in June.
The pack includes 30 new cards of various Cheats and other Cheat-themed cards illustrated by Lar deSouza. The ever-popular Cheat! Cards allow players to put more Treasure cards into play. The set also includes Monsters and Curses cards that interact with Cheat cards to liven up any existing Munchkin release. As an expansion, it requires one of the Munchkin base games to play. MSRP is $9.95.
See sample cards and more in the gallery below!