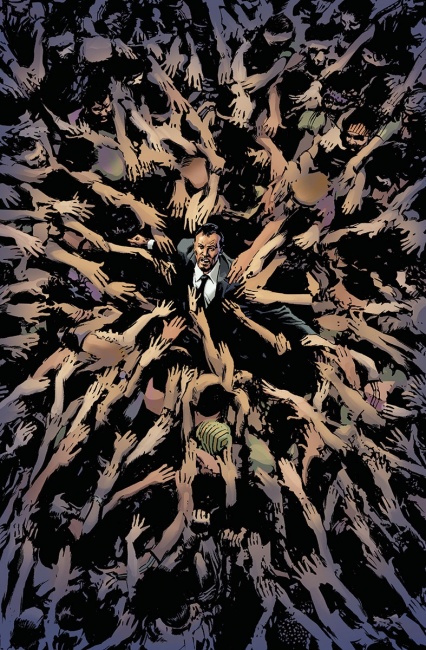 Valiant announced at ComcsPRO today that they will tell the story of the antagonist behind the Harbinger Foundation.
The Life and Death of Toyo Harada
is a six-issue prestige miniseries from Eisner Award-winning writer Joshua Dysart (
Harbinger, Harbinger Wars
,
Unknown Soldier
) and artist CAFU (
Rapture
). Each issue will feature a backup story about Harada's past from a rotating roster of creators, including Mico Suayan (
Bloodshot Reborn
), Lewis LaRosa (
Bloodshot Salvation
), Adam Pollina (
X-Force
), and more. Butch Guice (
Captain America: The Winter Soldier
) will provide a cover for the first issue, which drops on a yet-to-be-specified date in 2019.
The miniseries is focused on villainous Toyo Harada, the man behind the Harbinger Foundation whose psionic powers were unlocked by the Hiroshima bombing in 1945. He dedicated his life to finding other psiots as the biollionaire businessman and philanthropist -- and villain -- behind the Harbinger Foundation. In the The Life and Death of Toyo Harada, the existence of psiots is revealed and the foundation is left in ruins, making Harada very dangerous indeed.
The miniseries will follow this summers Harbinger Wars II crossover event, which kicks off in May (see "'Harbinger Wars 2' Takes Shape").
Click on the Gallery for preview images.