Manga sales peaked in 2007, then dropped sharply until 2012, when the category really turned around. Sales have been up the past few years, thanks to the enduring popularity of the older franchises and the appearance of a few new blockbuster properties. Synergy with movies and anime is pushing the category forward as well, and as the overall comics and graphic novel market broadens, new niches are opening up. Here's a look at some trends we noticed in 2017—and a few pointers for the year to come.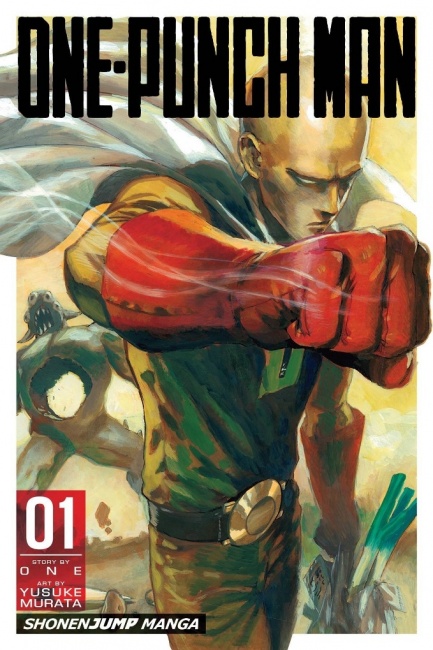 Shonen Stays Strong:
One thing that hasn't changed is that shonen and seinen titles dominate the manga scene. (Shonen manga are aimed at teen boys, seinen at young men.)
Tokyo Ghoul, One-Punch Man, The Legend of Zelda, Death Note,
and
My Hero Academia
were the top sellers in both comic shops and bookstores last year.
Attack on Titan,
once a powerhouse, has slipped down the list, but over 21,000 copies of volume 1 were sold in 2017, so new readers are still picking it up.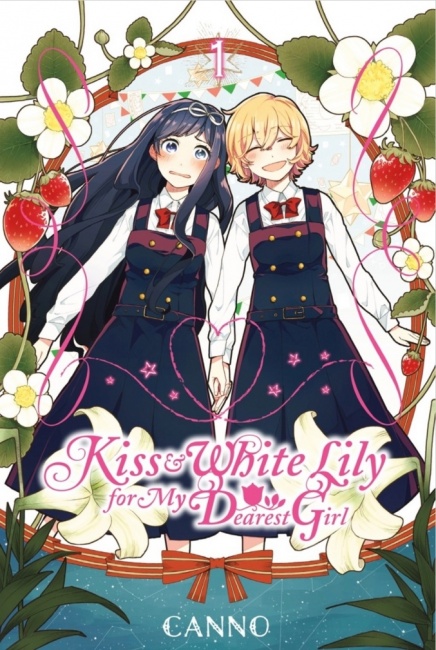 Less Yaoi, More Yuri:
Yaoi (male-male romances) are still a solid category, with VIZ Media's Sublime imprint publishing most of the titles that came out last year, but there's a new genre in town: Yuri, romances between two females. This genre was almost nonexistent in North America two years ago, but Seven Seas, Yen Press, and VIZ Media have licensed a number of series and a rough calculation shows yuri outselling yaoi in bookstores by a slim margin—not bad for a new category. One breakaway hit this year was the one-shot memoir
My Lesbian Experience with Loneliness
; publisher Seven Seas plans to release the sequel,
My Solo Exchange Diary,
in 2018 (see "
'My Lesbian Experience…' Sequel, 'Space Battle Yamato,' 'The Bride Was a Boy,' 'Claudine'
"). With the genre surging in popularity, check out the "Yuri 101" interview with expert Erica Friedman at the
Barnes & Noble Sci-Fi & Fantasy Blog
.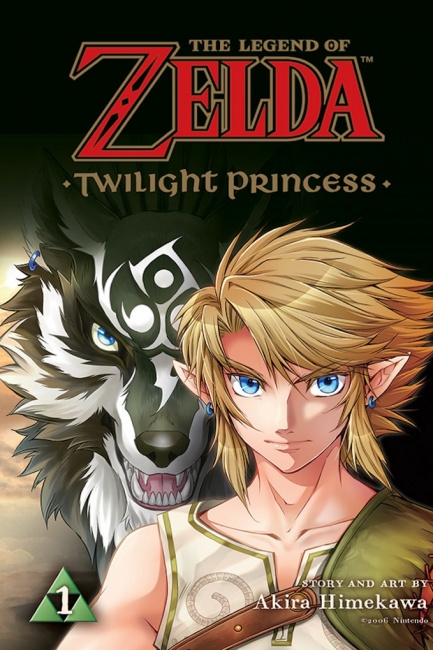 Hot Link:
The
Legend of Zelda
series was a top seller in both bookstores and comic shops, with both the original series (being re-released in omnibus format as
Legend of Zelda: Legendary Edition
) and the brand-new
Legend of Zelda: Twilight Princess
showing strong sales in both channels. There are plenty of other game-based manga out there, but
Legend of Zelda
seems to be in a class by itself.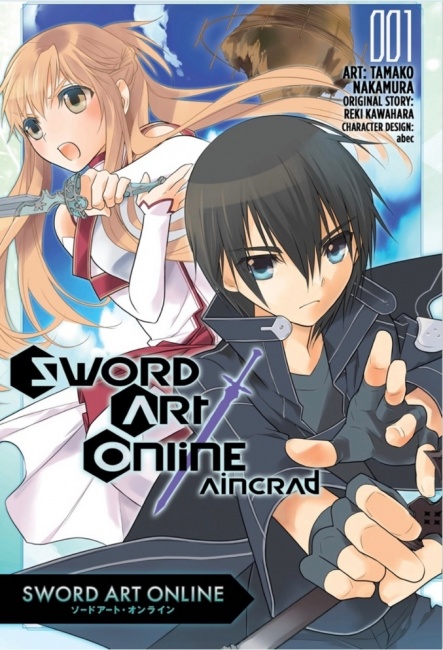 Fantasy Tales:
Publishers have been bullish on fantasy stories for the past few years, often licensing the same title in both manga and light novel formats (and many readers buy both). Sub-genres include stories that take place inside a video game (
Sword Art Online, Overlord
), goofy guys in dungeons (
Is It Wrong to Pick Up Girls in a Dungeon? Delicious in Dungeon
), and monster girls (
Monster Musume, A Centaur's Life
). Yen Press and Seven Seas dominate this part of the manga world, but one small publisher is in the mix as well: One Peace Books has licensed both the novel and manga versions of
Rising of the Shield Hero,
a fantasy story that first became popular as a web novel.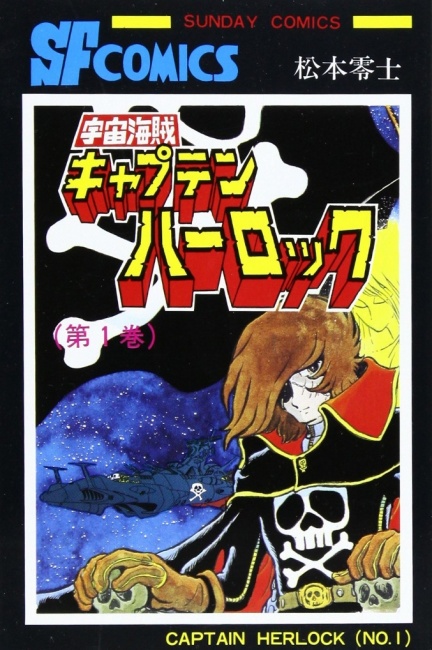 Golden Oldies:
One trend that has been picking up steam is manga publishers licensing older series that were never released in English before, many of which have been popular as anime for years. Kodansha Comics picked up Leiji Mastumoto's
Queen Emeraldas
in 2016-7, and now Seven Seas has licensed his
Captain Harlock
and
Space Battleship Yamato
series. Seven Seas has also gone all in on Go Nagai, announcing last year that they have licensed his
Cutie Honey a Go Go
and
Devilman
series for release this year (see "
Seven Seas Licenses Go Nagai's 'Cutie Honey'
").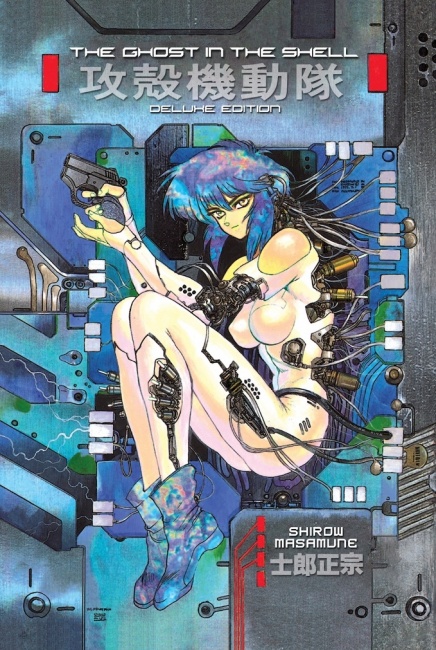 Media Synergy:
With American producers looking to Japan for material, manga publishers spied an opportunity. Kodansha Comics published a deluxe edition of
Ghost in the Shell
to tie in with the film, which came out last April, and VIZ Media celebrated the Netflix adaptation of
Death Note
with an all-in-one edition that bound up all 13 volumes into a single book. Looking ahead, a live-action movie based on Katsuhiro Otomo's
Akira
is in the works, and Kodansha took the initiative to produce a deluxe boxed set of the six-volume series—the only English-language edition in the original unflipped format—with a hefty MSRP of $199.99 (see "
Live Action 'Your Name,' 'Kill the Minotaur,' 'Akira,' 'Deadpool 2' Reveal, 'Tokyo Ghoul' U.S. Dates
"). Also, on the way is J.J. Abrams's adaptation of Makoto Shinkai's anime
your name.
into a live-action film, which may spur interest in the manga and novel versions.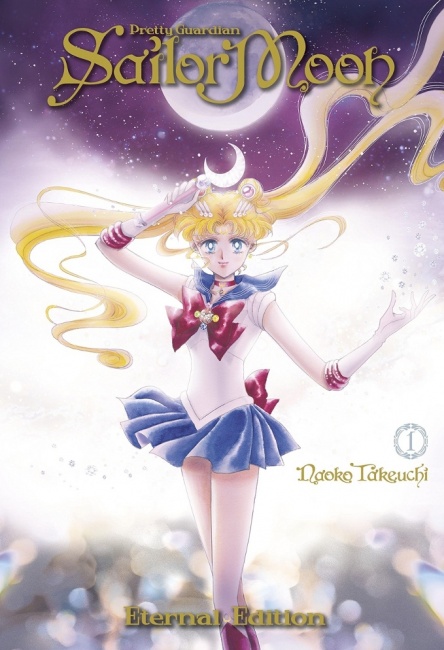 Deluxe Editions:
Movies aren't the only motivation for publishers to put out oversized new editions with lots of extras. Nostalgia seems to be a factor too. In April Kodansha will launch the first volume of
Sailor Moon Eternal,
a new edition with a larger trim size, new cover art, and a "glittering holographic coating." VIZ Media put out a deluxe box set of
Revolutionary Girl Utena
last year and has a deluxe edition of
Fullmetal Alchemist
in the works (see "
Anime Expo Roundup: 'Silver Spoon,' More 'Battle Angel Alita,' Deluxe 'Fullmetal Alchemist' and 'Sailor Moon' Editions
").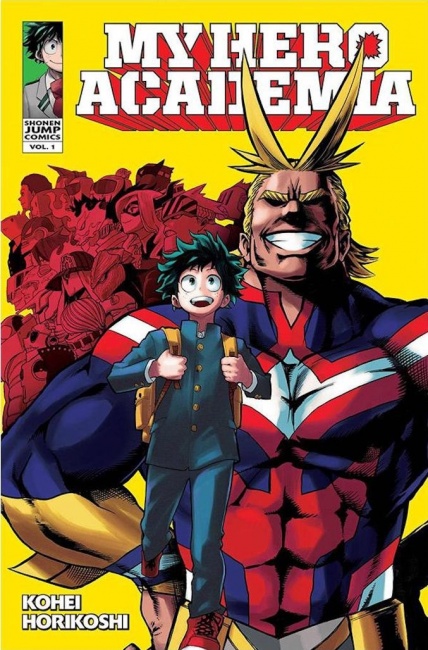 Anime Extra:
One factor that has been driving the popularity of manga for the past few years is the increasingly easy availability of anime. As Deb Aoki noted in
Publishers Weekly
, Crunchyroll has over 1 million subscribers, and anime is also carried on Netflix and Hulu. FUNimation, which has its own anime service, partnered with Crunchyroll last year. One series that may be getting a boost from anime is
My Hero Academia
: The first volume came out in 2015 and it only made the Diamond charts once in the following year, but the series has been picking up steam, with increasing sales of each new volume and plenty of readers picking up volume 1—always a good sign. The third season of the anime will begin streaming in Japan and the U.S. in April 2018.