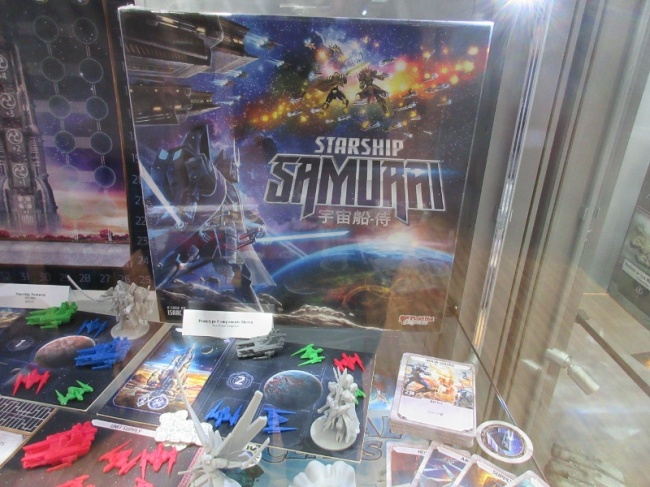 At Toy Fair, Asmodee North America was showing off upcoming games from multiple studios, including Plaid Hat Games
Starship Samurai
.
The game is designed by Isaac Vega (Ashes: Rise of the Phoenixborn, co-designer of Dead of Winter: A Crossroads Game). Players are daimyo of major clans, vying for control of different planets with an army of spaceships, cruisers, and giant robot samurais. Different units have special powers, and there are special cards that add to the dynamic, competitive play. The goal is to gain enough support to take the title of Galactic Emperor.
The game is for 2 – 4 players, ages 13 and up, and plays in 60 – 90 minutes. MSRP is $59.99. Release is planned for summer. Asmodee will be showing off the game at the GAMA Trade Show in March.
See more prototype images in the gallery below!